Red Dead Redemption 2 Leak Gives A Must-See Gameplay Preview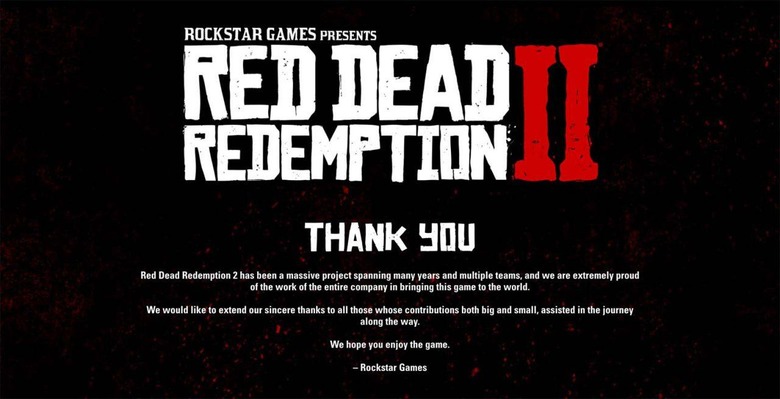 We're now less than a week out from the release of Red Dead Redemption 2, and fans of the series are ready to play. As it typically does with its big releases, Rockstar is playing its cards close to its chest with this release. Though the company has published quite a few trailers explaining things like gameplay, mechanics, and story, what we've seen in those trailers has clearly been heavily curated.
As a result, we haven't seen anything that can really be counted as unedited gameplay footage, which is something many fans want to see. Enter today's leak, which gives us a very brief glimpse at Red Dead Redemption 2 in action. Though the clip in question is only 24 seconds long, it's more than enough to get people who were already looking forward to the game hyped even further.
The clip, which was originally published to ResetEra (warning: don't click that link if you're avoiding spoilers), shows the game's protagonist Arthur Morgan approaching a group of men who want to interrogate him. Instead of going along with the interrogation, Morgan simply shoots all of them down.
That's really all there is to the clip, so like I said, we're not getting much with this leak. Still, with the launch of Red Dead Redemption 2 just a few days away, fans will take what they can get, and there doesn't seem to be too many complaints about how short this video is.
This seems like a really good time to point out that more spoilers are likely on the way, so if you're trying to make it to launch without having any parts of the game spoiled for you, you'll probably want to browse the internet with caution. We'll see if more leaks surface in the time between now and Friday, which is when Red Dead Redemption 2 launches, so stay tuned.
Update: Rockstar requested us to take down the hero image we'd used