Real-world Apple Watch testing shows water resistance beyond its rating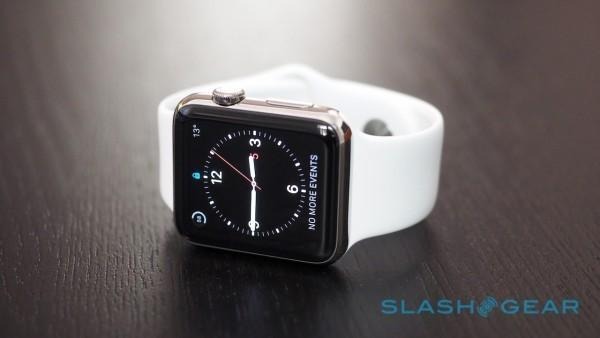 Apple Watch is resilient to water, with Apple saying "Apple Watch is splash and water resistant but not waterproof." With an IPX7 rating, Apple Watch can logistically handle submersion up to one meter for 30 minutes. According to the official ratings scale, IPX7 makes submersion beyond that (either in depth or duration) a problem. Real world stats may prove otherwise; over the weekend, some YouTube videos were posted, highlighting the Apple Watch's water durability, and it seems to — at least in one instance — test well above IPX7.
Ray Maker, an endurance-sports and tech-loving blogger, took his Apple Watch to the local pool for some testing. He swam laps for 25 minutes or so, traveling a distance of 1200 meters. Even with the Watch slapping the water over and over — something Maker considers as rough on a device's waterproofing — it worked just fine afterwards.
More impact (and depth) occurred as Maker took the Apple Watch for a dive. First off the five meter diving board, then the ten meter board. Apple Watch stood proud on both tests, even though the impacts would test the waterproofing, Maker's idea that a device constantly suffering the pressures of water submersion and emersion compromises its waterproofing, and Apple's wish that we not subject the Apple Watch to impact.
If that weren't enough, Maker also took to the lab for some standardized, controlled tests. Dives of 40 meters were simulated in a tank. Apple Watch held up just fine.
It's probably not a good idea for you or I to go deep-sea diving with an Apple Watch, but if these tests are indicative of real-world use, we won't have to be so delicate.
Update: An earlier version of this story confused Mr Maker's name. We apologize for the mistake.
Via: Mac Rumors