Razer Phone now available in the US if you really want it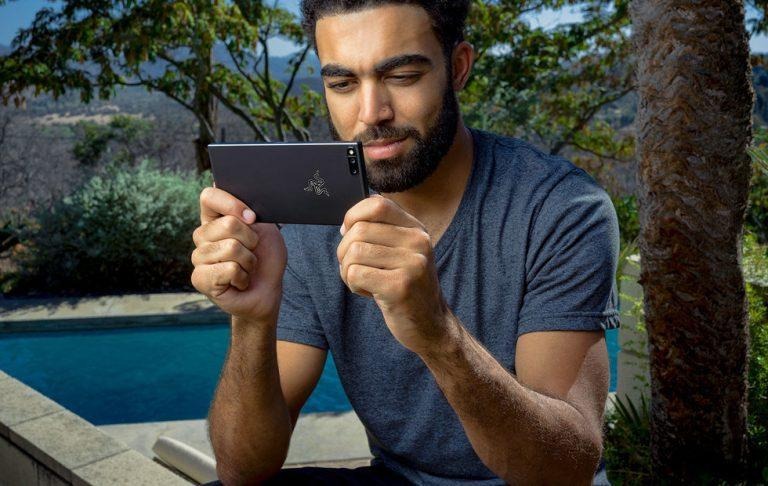 Razer has finally made its much-anticipated dive into the smartphone market and, in doing so, now probably knows first hand how tight the competition and the reception can be. Its "made by gamers for gamers" smartphone is making a big splash thanks to its brand, but it remains to be seen if its waves will last long. But for those really interested in seeing what this gaming-oriented smartphone has to offer, you can buy one right now, provided you have $700 to spare.
Taken in isolation, the Razer Phone is right up there with the latest and greatest smartphones. Its long list of specs includes the usual Qualcomm Snapdragon 835 paired with 8 GB of LPDDR4 RAm and 64 GB of fast UFS storage, all powered by a generous 4,000 mAh battery. And it has a fingerprint scanner underneath the side power button, something Sony has failed to deliver in the US.
Of course, it doesn't stop there. To truly be a smartphone worthy of gaming, Razer has added a 5.7-inch 1440p display with an extremely rare (though done before at least once) 120 Hz refresh rate. Balancing it out on the audio side is a THX-certified 24-bit DAC. And you might knock the old-fashioned design, but those thick bezels make it easier to play games without worrying about your palms accidentally activating the screen.
So is it worth the $699.99 price tag? If you're still aiming to buy a 2017 premium smartphone and consider yourself part of the mainstream mobile gaming crowd, then that will be a resounding "yes". Otherwise, it might be a tougher sell. Very few mobile games might actually benefit from the increased framerate, unless Razer is still hiding its ace. And take away that 120 Hz advantage, you could be better off with a different, more affordable phone with nearly the same specs.
BUY: Razer Phone