Razer Customs bespoke mobile cases miss one key model [UPDATE]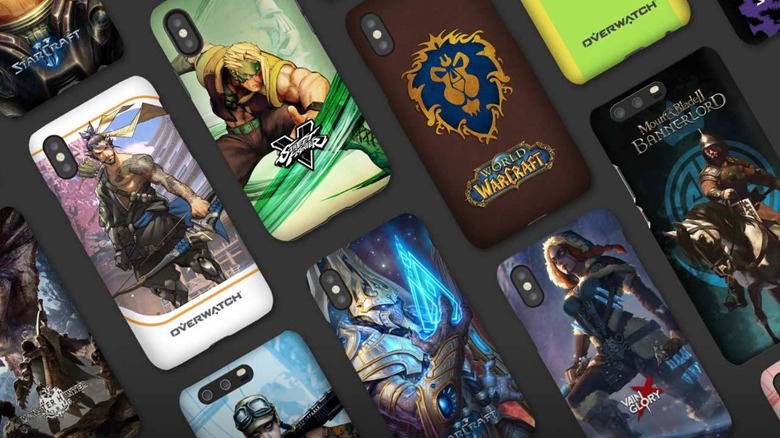 Today the "leading global lifestyle brand for gamers" Razer launched a program they called Razer Customs. This system was launched by Razer's official website "offering exclusive case designs for a range of popular smartphones." If you've been following mobile tech news for the past few years, you might already be able to guess the twist, here – or you might not believe it could be true, but... Razer Customs works with a range of phones, includes iPhone, Samsung Galaxy, Google Pixel, and even a Huawei phone, but not Razer's own Razer Phone.
The lay person might ask, why would a company create a smartphone case-making service but not include their own phones in said service? The answer lies in the way Razer conducts its multiple lines of business. One part of the company, apparently, does not necessarily need to serve the ultimate goals of the other.
UPDATE: "We are working to add more models like Razer Phone 1 and 2 to the list of Razer Customs-supported phone models," said a Razer representative. "We will share more news when we are ready."
The Razer Customs system will initially launch with cases for iPhone X, iPhone XR, XS, XS Max, Samsung Galaxy S10 and S10 Plus, Google Pixel 2 XL, and Huawei P10 Plus. But no Razer Phone, nor Razer Phone II. The key to understanding the absence of either Razer Phone on that list may be found in the appearance of the two other non-Samsung, Non-Apple phones.
At first it might seem as though Razer Customs just chose the newest major releases from each of the top brands – the Google Pixel 2XL and Huawei P10 Plus do not follow that rule. Instead, it would seem that Razer Customs targeted the newest phones from Samsung and Apple, then... also the Google phone that was released in late 2017 and a Huawei phone that was released in early 2017.
We're most likely looking at a list of the most actively-used smartphones from each of these brands. What's sort of a bummer here is the fact that Razer seems to have effectively revealed that their own Razer Phone isn't actively used enough to warrant inclusion in their own custom case-making program.
Or maybe they're in the second wave, we'll see! Razer will sell their cases (with officially licensed gaming properties and custom text/personalization of several sorts) in two major categories at launch. These cases will come in Lite or Tough for either $39.99 USD / 49.99€ MSRP or $49.99 USD / 59.99€ MSRP starting on August 29, 2019, at Razer's official site.