Raglite offers portable, rugged LED lighting via Kickstarter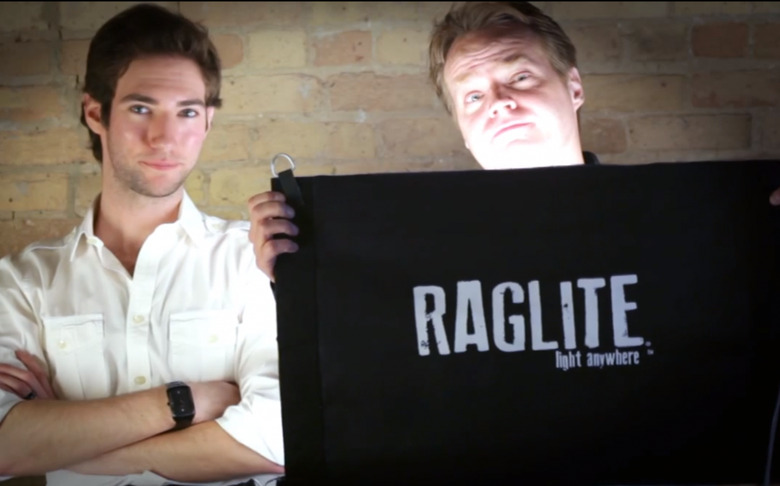 If you've ever been wanting for light when snapping a pic or taking video, Raglite is here to make life easier for you. The lighting system, which offers a flexible LED bank of lights, can offer lighting in any situation, whether it be for media or not. Currently on Kickstarter, the Raglite has a ton of useful applications.
Aimed at professional photographers and videographers, Raglite is founded by two producers who wanted to make lighting easier and more efficient. By affixing a series of LED light strips to a rough-and-tumble backing, Raglite offers sturdy flexibility to your lighting needs. Efficiency also comes via LED technology, which sips power as it brightens your room.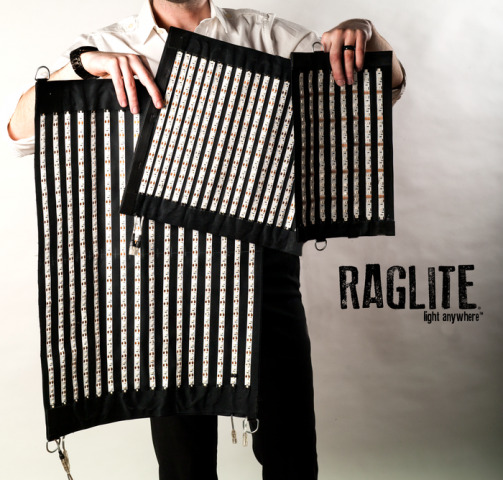 Unlike many lights at a photo shoot, Raglite doesn't emit heat, and is "virtually indestructible". The team behind the project also affixed some velcro on the corner, so you can attach grommets or other items to affix Raglite just about anywhere you need. It can be used around the home as accent lighting, or when you just need a bit of focussed light.
The flexibility adds a layer of utility, and gives Raglite a nearly endless list of use-cases it would be handy for. Perfectly balanced for Tungsten or Daylight, it will give you the right lighting every time. It can also be folded up and handled with great ease, potentially ending those days of massive lighting kits and long set-up with delicate, expensive equipment.
To make for an even more portable feel, the team says they'll have a rechargeable battery in the finished product. If you're interested, head over to their Kickstarter page to make this one a reality. It's still early days, and they've got some ambitious fulfillment goals, but this idea is a great one.
Source: Kickstarter