QuickPwn for iPhone 2.2 released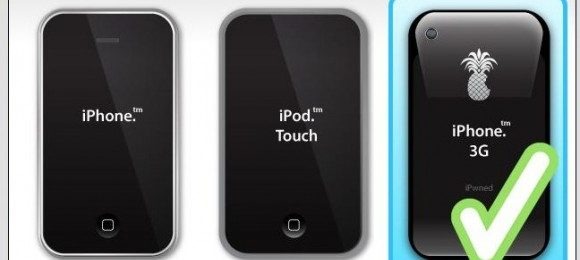 The iPhone Dev Team have released a version of QuickPwn that will work with the latest iPhone firmware, version 2.2.  The software, which is available for both Mac and Windows users, will allow third-party apps to be loaded as well as other unofficial modifications to the handset.  However it is not a baseband unlock.
In fact, while their latest release supports the most up-to-date firmware, the Dev Team still maintain that those hoping for an unlocked iPhone should hold off from updating to 2.2.  The release significantly changes the iPhone's baseband, and as such there's a possibility that the Team could not be able to unlock the handset for use on any GSM network.
"GOLDEN RULE: If you have a 3G iPhone and want potential soft unlock in the near future do NOT use QuickPwn, and do not use the official ipsw or the iTunes update process without using PwnageTool" iPhone Dev Team
Of course, if you're happy with your carrier (and many are), the advice is to update to 2.2 using iTunes, then use QuickPwn to Jailbreak and add Cydia and Installer.  Everyone else will have to wait a little longer.
[via iPhoneBuzz]