QuickCam Ultra Vision: Logitech's Best Webcam Yet?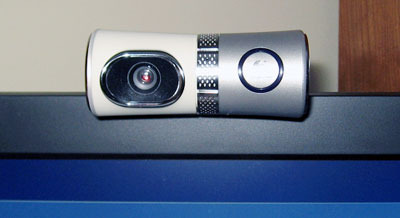 Everything USB's favourite pin-up boy, Scott Clark, has been using Logitech's high-quality QuickCam Ultra Vision as an excuse to flaunt himself on the internet again.  We won't complain, though, as he can boast both a great review and an excellent beard.  As for the webcam, Logitech are aiming up-market with this model, with a "phenomenal" 1.3-megapixel CMOS lens that, despite being fixed-focus, manages to capture exceptional images and perform some very accurate face tracking.
Few products are perfect, and the QuickCam doesn't break the mould – it's expensive for a webcam, retailing anywhere from $120 to $140, it isn't Mac compatible and the mounting bracket is unstable on laptop screens.  Still, if you're a desktop PC user with deep pockets and a lust for exposing yourself in 960x720 resolution this might just be the camera for you.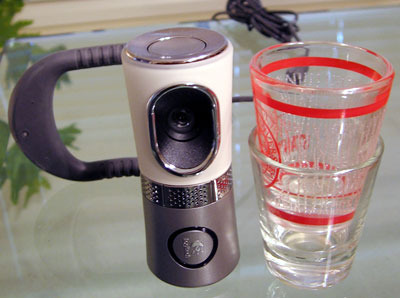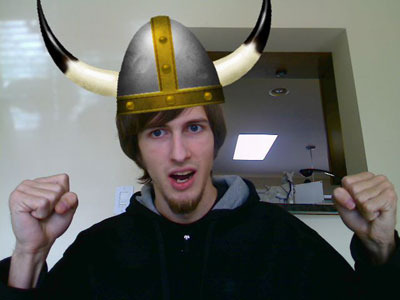 Above, Scott apparently trying out the automatic effects.  Beware this horned man coming to pillage your village!
Logitech QuickCam Ultra Vision Review [Everything USB]