Qualcomm Snapdragon 845 official for 2018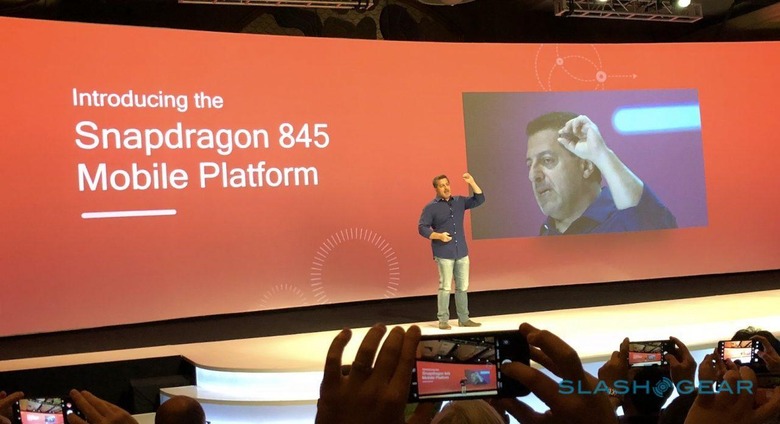 Qualcomm has officially unveiled the Snapdragon 845, its latest mobile chipset. Set to appear in smartphones, tablets, and more come 2018, the new mobile platform will be at the heart of new AR and VR experiences, as well as promising Gigabit LTE connectivity and better power management.
As usual, Qualcomm has a shopping list of technologies it wants to put at the heart of the new Snapdragon. For 2018, that means the camera, augmented and virtual reality, the growing role of Artificial Intelligence (AI), "vault-like" security, broader adoption of "the wireless fiber experience," and longer lasting battery life.
There's the usual promise of ubiquitous high-speed downloads, too. Alex Katouzian, VP and General Manager, Mobile at Qualcomm suggests users of Snapdragon 845 devices will be able to grab a 3 GB HD movie from the cloud to their phone in about three minutes, courtesy of Gigabit LTE. While longer battery life is on the cards, Qualcomm is also pushing faster recharging too, building on its Quick Charge technology.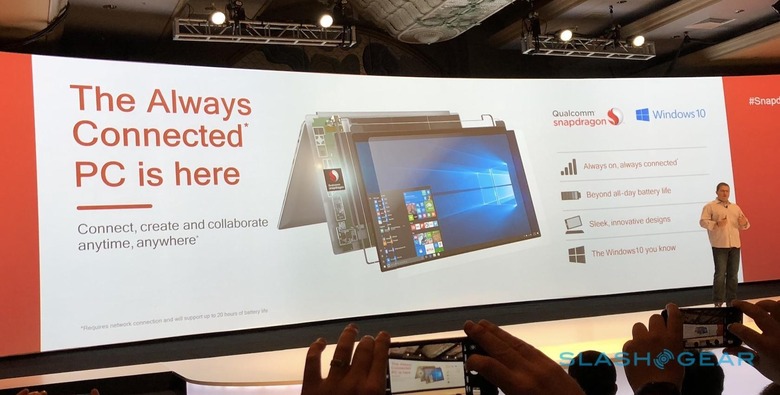 2018 looks set to be a big year for Snapdragon. Along with the new Snapdragon 845, Qualcomm is also looking to Windows 10 on Snapdragon to open up new markets in tablets, 2-in-1s, and ultrabooks. Earlier today, both ASUS and HP unveiled devices running Windows 10 on the Snapdragon 835, with the promise of 20+ hour battery life and always-on 4G LTE connectivity. It looks likely that, eventually, that platform will transition to adopt the Snapdragon 845, too.
As with previous Snapdragon chipsets, the Snapdragon 845 will be manufactured on Samsung Foundry's lines. It'll be produced with 10nm processes. The same facilities are also expected to be producing Samsung's own new Exynos chipsets.
That's important, because Samsung is not only manufacturing the Snapdragon 845 for Qualcomm, but is also likely to be one of its biggest customers. The expectation is that the Samsung Galaxy S9 – which could be previewed as early as CES 2018 – will use the new chipset in at least some locations. If the pattern is anything like what we've seen with the Galaxy S8, for instance, the Galaxy S9 in the US will likely use the Snapdragon 845, while international versions will use Samsung's own silicon.
Samsung won't be the only one, mind. Lei Jun, Founder, Chairman, and CEO of Xiaomi confirmed at the Snapdragon Summit today that the phone-maker is also looking at building a new, flagship handset based on the Snapdragon 845.
There are still plenty of big questions, of course. Qualcomm is yet to announce final specifications for the Snapdragon 845, beyond its broad-stroke goals. We'll find that out later this week.