Qualcomm reveals new Hanvon C18 Mirasol eReader for China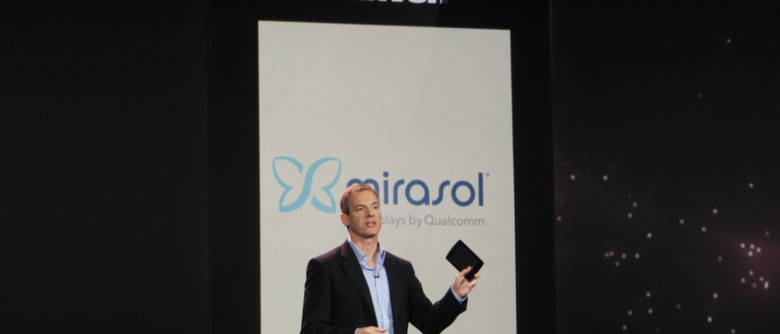 At the opening Keynote at CES 2012 Qualcomm revealed a new color e-reader based on their mirasol display technology. Produced and released by Hanvon this is the thinnest e-color display around and we have a few snapshots to show of Qualcomm CEO Paul Jabocs showing it off for the crowds. Here's what you can expect.
We've mentioned Qualcomm's mirasol display technology multiple times here at CES and even received some hands-on with an already available model and those links are all available below. What we have here is the brand new Hanvon that is being touted as the "world's thinnest and lightest color e-Reader"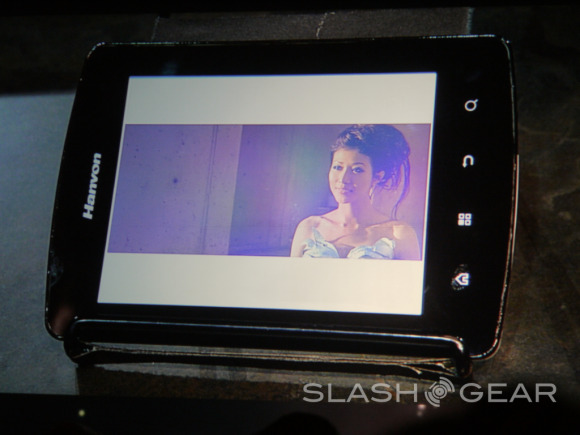 The mirasol technology deploys a front-lit LED lighting system rather than the conventional backlights we are familiar with on smartphones, tablets and everything in between. With the mirasol front-lit technology it uses the surrounding and incoming light rather than fight against it.
The Hanvon C18 e-reader features a 5.7" XGA format (1024 x 768 pixel resolution) mirasol display and of course Qualcomm's 1.0 GHz Snapdragon™ S2 class processor. No details were given on release dates or pricing but we expect to see and hear more soon.