Qualcomm hints HTC One M9 will have Snapdragon 810 SoC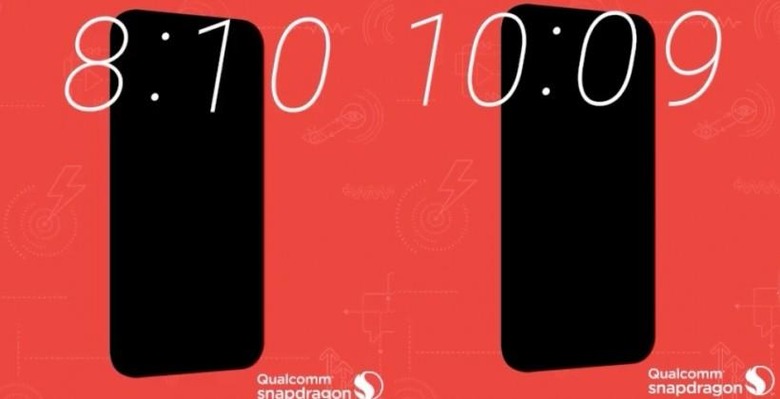 It's been quite the day for HTC. Not directly, but their incoming One M9 got a heavy grinding courtesy of the leak/rumor mill. A few videos, which have seen their source delete his or her online profile altogether, gave us a ton of info about the device and its set of features. Now, we get something a little more official regarding the HTC One M9 — this time courtesy of Qualcomm. Via Twitter and Vine, Qualcomm is hinting the new HTC flagship will have a Snapdragon 810 SoC.
A silhouette of a phone gives way to a ticking clock. The first time is 8:10, which suggests the device will have the beastly Snapdragon 810 processor.
The time then fast forwards to 10:08, and quickly 10:09. If that sounds like a leak for a release date — think again. HTC likes to put 10:something on the clock for renders of devices. For the One M8, the time was 10:08.
Your time for the One M9 will likely — maybe definitely, with this Vine — be 10:09.
So there you go. If the three videos from earlier today got you excited for what the HTC One M9 would look like in-hand, we now know how powerful it'll be, too. We expect HTC to announce the One M9 at MWC, when they have an event scheduled. If they didn't announce it then, though, it might not matter. We kinda know everything already.
Source: Qualcomm