Pyle introduces new eXpo action camera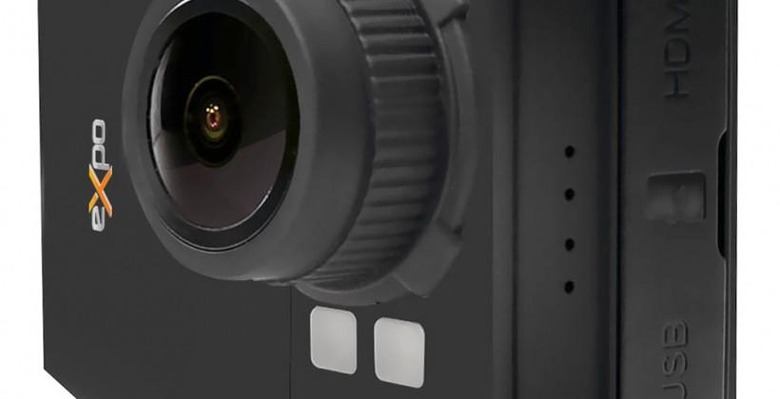 If you like to record life in HD, but don't want a bulky camera in your way, the Pyle eXpo Sports Camera may be for you. The tiny hi-resolution camera records up to 1080p, and sports a 4x zoom feature. IT can also be operated remotely, leaving you free to do as you please while snapping pics or recording the action.
When we say it's tiny, we mean it. The eXpo has a 2-inch touch screen, and the device is nearly all screen. A 20-megapixel camera can snap stellar pics, or record in 1080/720p at up to 60 fps. A 4x zoom and ISO settings from 100 to 1600 keep everything crisp, and a micro SD card slot keeps everything digitally tucked away.
A "marine grade" waterproof case comes with the package, and lets you dip the camera up to 190 feet. You also get a wireless remote, allowing you to take the ultimate selfie. An accompanying app will let you control the action from your smartphone, should you want to travel light.
Pyle also has a more budget-friendly model in their HiSpeed HD, which brings in a 12MP shooter. Also shooting in HD, you'll get a slightly larger screen (2.4-inches), as well as the digital zoom. Both come with a bevvy of accessories to make your action shooting easy.