Purported HTC One XXL specs: quad-core Snapdragon and LTE (Update: Fake)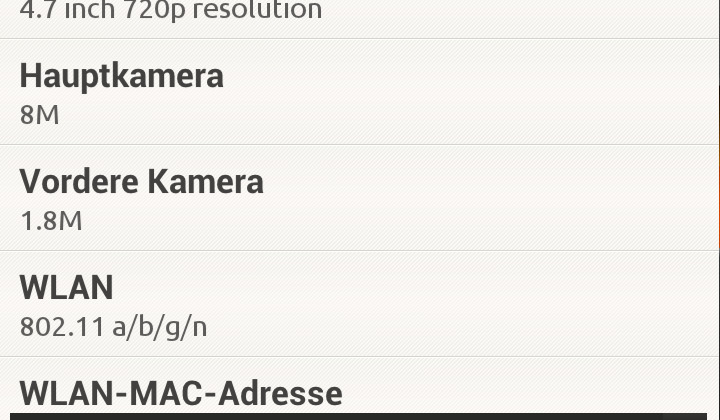 Yesterday we saw details of HTC's proposed Windows Phone 8 lineup, featuring some nice specs to go along with the refreshed operating system. The company might be busy at work on yet another flagship Android smartphone as well, with specs emerging for a potential HTC One XXL. The device is said to have a quad-core Qualcomm Snapdragon processor, 2GB of RAM, a 4.7-inch Super LCD2 display, and LTE connectivity.
The current HTC One XL makes use of a dual-core Snapdragon S4 processor to utilize LTE capabilities. The quad-core Tegra 3 chip found in the international HTC One X is currently incompatible with LTE, so HTC might want to have its cake and eat it too by offering both quad-core and LTE with Qualcomm's solutions. The APQ8064 chip is said to be clocked at 1.6Ghz and is paired with an Adreno 350 GPU.
It looks like the display will be the same that's found on the current HTC One X and XL, a 720p Super LCD2 panel, and the camera will feature the same 8-megapixel sensor. RAM, however, will see a bump to 2GB, matching what's found in the American versions of the Galaxy S III. It isn't clear if the design of the phone will stay the same, but see what you can make out in the dim and shaky video embedded below. We recommend you take all of this with your daily dose of salt in the meantime.
UPDATE: Many have cried foul over the alleged screenshots, with the texture on the settings menu not matching what's found on current Sense 4.0 devices, and the previously embedded video has been made private. On top of that, would HTC really release a new flagship device so soon and risk customer loyalty? Apologies, friends, but the information is more likely than not fake.
[via NewGadgets]