PURE Digital unwrap some new DAB radios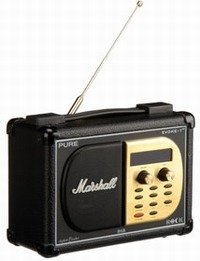 It's always been a source of amusement and no-little surprise to me that PURE Digital managed to take DAB radios, package them into a swish wood case with a single, mono speaker, and persuade people that it was the best way to enjoy digital radio.  The Evoke-1 has been the best selling radio in the UK, and PURE have taken it upon themselves to wrap it in vinyl, give it an angry red display, brass-effect controls and – wait for it – a volume dial that goes up to 11 and brand it the 1XT Marshall Special Edition.  Personally I think it looks tacky, but who am I to judge.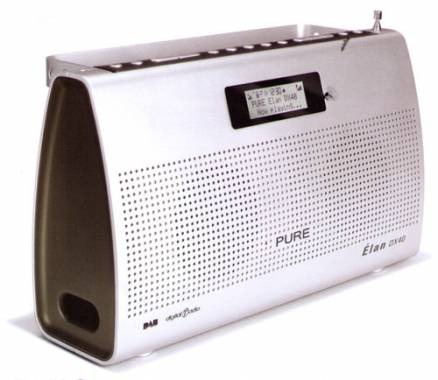 There's also an upgrade to the somewhat more modern looking Elan, as the DX40 sashays into stores boasting Intellitext – a function which automatically stores news headlines, sports results and other information so it can be browsed at any time – a USB port for software upgrades and support for a rechargeable battery pack.
Finally there's a micro hi-fi system, the Legato II, stuffed with features like Intellitext, rewinding live radio, scheduled recording from the electronic programme guide, 30W RMS per channel and a choice of cherry or maple veneer or high-lacquer piano black.
All three are available now, for £99.99 ($190.17), £69.99 ($133.11) and £349.99 ($665.65) respectively.