Prius batteries becoming popular target for thieves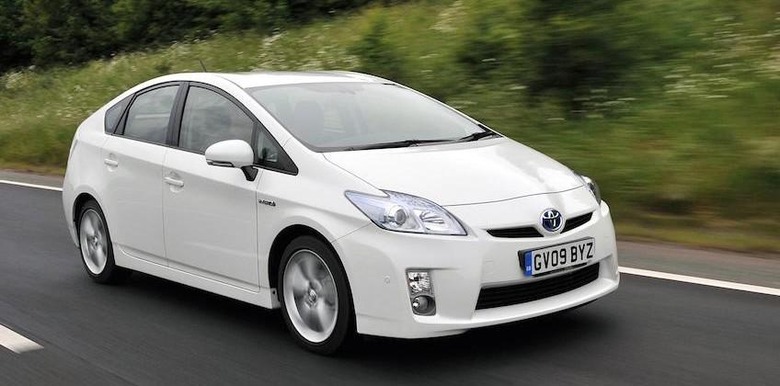 You know you have a popular car when it starts getting damaged and stolen for parts, but you'd think the battery would be the least likely cause for vandalism. Well, apparently that's the hot-ticket item on the black market if you're a Toyota Prius owner. San Francisco drivers of the hybrid have noticed an increase in car battery theft in recent days. Both police and local dealerships have noticed the new trend, and one belief is that there is a growing demand for the part as owners of the first generation Prius reach the end of their 10-year battery warranties.
The authorities have also noted that the thieves have become more efficient at removing the batteries than Toyota service agents are. The removal method that mechanics are trained in take about a full hour, however the police criminals are accomplishing the task in as little as 20 minutes. Not such a big deal, you might say, since there's a difference between a careful disconnection and removal process and a smash-cut-grab job. Except a Prius' battery weighs around 120 pounds.
The theory about expiring battery warranties being related to the rise in thefts makes sense when you look at the costs involved. Getting a new Prius battery from Toyota can cost as much as $3,000, while buying one second-hand can cost less than $1,000. Not to mention that the part is attracted to car thieves as batteries have no identification number.
However, Yahoo Autos notes that the battery from the latest generation of Prius — which is being stolen the most — is not easily compatible with models of the first generation. To make them fit would require removing the cells and putting them in new housing, a job that seems unlikely for thieves looking to make quick cash.
SOURCE Yahoo Autos