Pricing and availability released for Guitar Hero: On Tour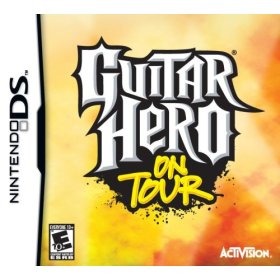 Just last week we brought you the details on Guitar Hero: On Tour, the latest addition to the Guitar Hero franchise. As the name implies, you'll be able to take this game anywhere, as it is for the Nintendo DS. The main information we were missing was the price and street date. Hit the jump for the official word on both.
We still have a good three months to wait for our mobile Guitar Hero fix. The game isn't slated to hit stores until June 22nd. The good news is that Guitar Hero: On Tour is only going to set you back $50. That includes the guitar neck peripheral.
The only thing we're really waiting on now is the official track listing. We've only heard mention of a few bands, but unfortunately nothing else solid has been mentioned.
[via CrunchGear]