Portwell Nano-8044: first nano-ITX board with Intel Atom CPU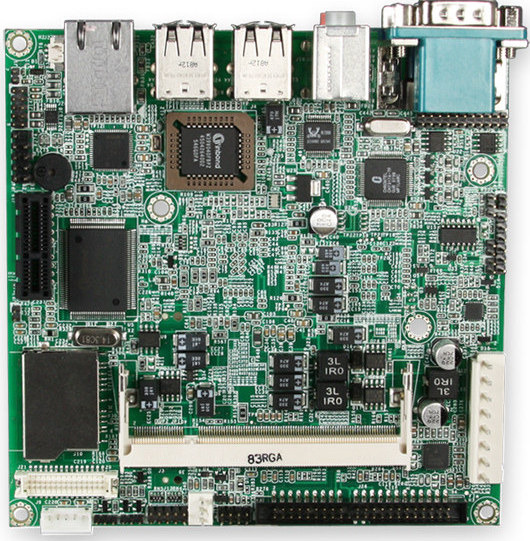 Motherboard manufacturer Portwell have begun shipping what they're calling the first nano-ITX 'board based on Intel's Atom processor.  The Nano-8044 is a 4.72-inch square that supports up to 1GB of DDR2 RAM, a CompactFlash drive via an onboard socket, an SD card and an IDE drive.  It's also apparently cool-running enough to be used fanless, and is offered with either the 1.6GHz Intel Z530 or the 1.1GHz Z510 CPU.
Portwell intend the Nano-8044 to be used in embedded applications, such as point-of-sale, medical, mobile kiosk and mobile gaming, with the Intel chips having seven-year lifecycle support.  Power requirements are quoted as less than 10W under full-load.
Ports include LVDS and SDVO (with VGA adapters) for dual-displays, six USB 2.0, gigabit ethernet, one serial port, audio line out and microphone.  There's also a PCI-E slot.  The Nano-8044 is apparently shipping now, though price appears to be by quote only.
[via LinuxDevices]