Popcorn Time users in U.S. hit with lawsuits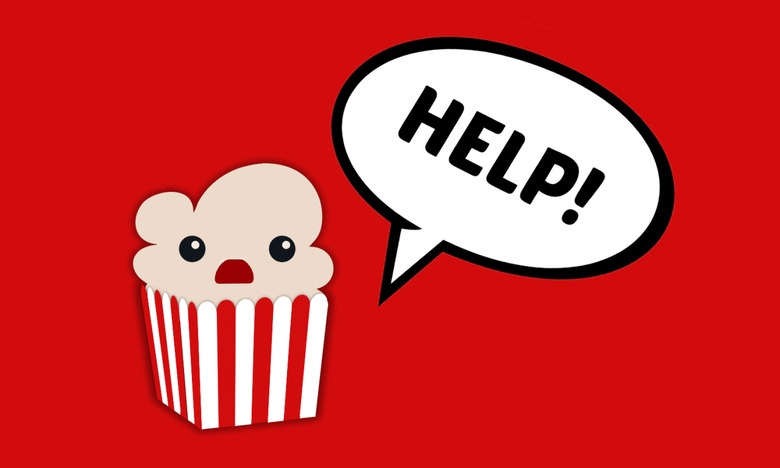 Following news that Denmark arrested two men who operated websites with guides on using Popcorn Time, other bad news related to the piracy software has surfaced, this time relating to some users in the U.S. The makers behind The Cobbler have filed a lawsuit against 11 Popcorn Time users, alleging they used the software to watch the 2014 comedy. The complaint was recently filed in the Oregon District Court, and it seeks to have Comcast reveal the identities of the eleven users behind the nabbed IP addresses.
The complaint was filed on August 16, and is now available to view online (PDF). The plaintiff is listed as "Cobbler Nevada, LLC", and it cites the defendants as "Anonymous Users of Popcorn Time: Does 1 – 11". The complaint centers on Copyright Infringement, and cites the plaintiff's "demand for jury trial". The defendants are said to be in violation of the Copyright Act.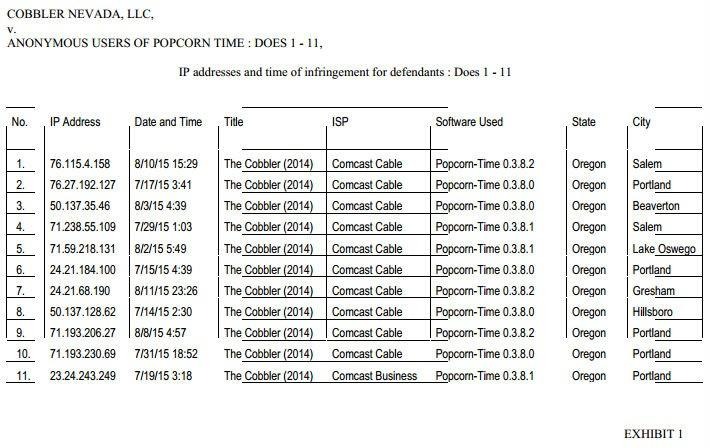 Popcorn Time is an interface through which users can browse and stream movies. It works similar to Netflix, but utilizes BitTorrent for the content and is not legal. Governments have enacted legislation against Popcorn Time at the behest of the movie industry, and now one movie studio has decided to go after the users.
The plaintiff is seeking a subpoena to force Comcast into handing over the subscribers' details. Presently, only the IP addresses, streaming dates and times, and city of origin (they're all in Oregon) are identified. The complaint zeroes in on Popcorn Time, saying in part that, "Popcorn Time exists for one purpose and one purpose only: to steal copyrighted content."
It also goes on to point out that Popcorn Time's website itself makes users aware that it is not legal to use, with one warning on the home page and another in the FAQ. The complaint cites this as a sort of damning evidence, saying:
Without a doubt, each user of Popcorn Time is provided multiple notices that they are downloading and installing software for the express purpose of committing theft and contributing the ability of others to commit theft by furthering the Bit Torrent piracy network.
SOURCE: Torrent Freak