Polaroid introduces new Portable Media Player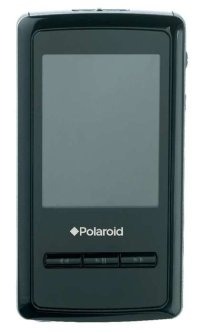 When you hear the brand "Polaroid" the first thing come into mind is cameras, film, and other photography products. Well, apparently Polaroid is going into a consumer electronic market with its new PMP.
The new player will support movies, music playback, and pictures with format support such as MPEG4, MP3, and JPEG. It will come with built-in 512MB storage with expandable storage up to 4GB using MicroSD.
The Polaroid PMP has a built-in FM tuner, a digital voice recorder, and a decent size screen of 2.2-inch with 320 x 240 resolution and offers around 20 hours of playback time. No details info on pricing and availability yet, however many media outlet reported it will be priced around £90 to £99.
Polaroid unveils new PMP [via coolest-gadgets]