PlayStation VR Games Debut, Prepping For 2016 Launch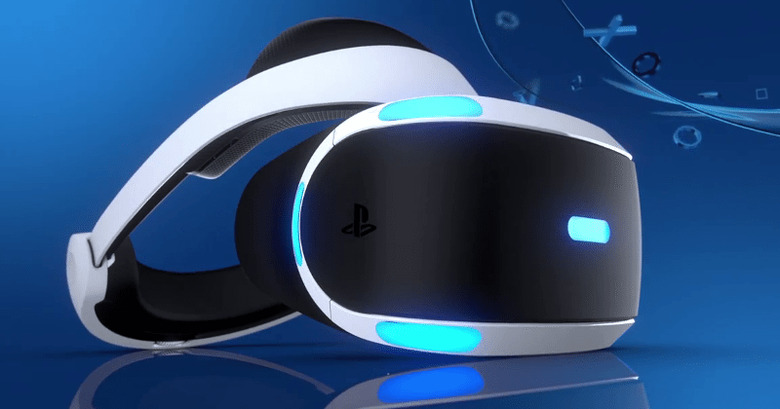 At the PlayStation Experience event over the weekend, Sony and its partner game developers revealed their play to once again wrest the attention away from the Xbox One and its backwards compatibility feature and back to the PlayStation. And while there were quite a handful of exciting teasers, including the long overdue Final Fantasy VII remake, one of the highlights of the event is a new, and somewhat risky, venture for Sony. The PlayStation VR seems to be shaping up quite nicely, and to prove that it's on track for a 2016 release, 8 new titles for the VR gaming headset and platform were teased.
Formerly codenamed Project Morpheus, Sony revealed the formal PlayStation VR moniker at the Tokyo Game Show last September. While Microsoft is trying to coast the seas of augmented reality, Sony is taking a slightly more cautious path of virtual reality. The implementation and goal is also more traditional, geared mostly for games than anything experimental or ground breaking.
At PSX 2015, several game developers and publishers what those first PS VR games would. A total of eight have gone on stage to present their titles, some of which are new titles while others are VR "remakes" of existing games.
Rez Infinite, for example, is a remastered version of the Sega classic, tuned for virtual reality, of course.
100ft Robot Golf is a strange amalgamation of giant mechas and, well, golf. The game is made for the PS4 but does have optional PS VR support.
In contrast, Eagle Flight is being developed exclusively for virtual reality, because there's no better way to experience the illusion of flying over romantic Paris than through VR.
Another PS VR exclusive is Golem, which lets you explore a virtual, not by flying, but by controlling a golem.
Since flight simulators seem to be the perfect fit for VR, it also makes perfect sense that something like Ace Combat 7 could also be played with VR. Optionally, of course.
But even the ground is fraught with danger, especially when zombies are involved. Not exactly the gruesome zombies of post-apocalyptic fiction but zombies who just want you, the last human on earth and a taxi driver, to take them to their destination.
But if driving a cab isn't your thing, you might want to try your hand at other jobs. Good thing then, that Job Simulator is coming to the PS VR as well.
Or you could just take on the role of a detective trying to solve a murder mystery before it claims its next victim: you!
Like the PS VR itself, there are no announced dates for these titles, other than a generic 2016 launch, most likely after Sony's virtual reality headset goes to market. That said, some games are actually meant for the PS4, and at least one for the PS3, with optional PS VR support only, so they can be purchased and played even without the headset.