Plantronics M100 Bluetooth Headset Review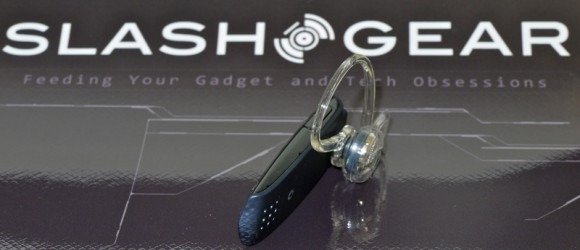 Plantronics is a Bluetooth headset brand we're very familiar with here at SlashGear, having tested the company's past few generations of models. Of course, that developing heritage can be both a blessing and a curse: the bar is set high, and any new headset needs to not only offer performance to match the price-tag but justify its existence over its predecessors. Next up is the Plantronics M100, a compact dual-microphone headset with a relatively compact $79.99 MRSP. Can its iPhone integration and other functionality keep it distinct not only from rivals but previous models? Check out the full SlashGear review after the cut.
If they're going to be suitable for daily wear, we expect our Bluetooth headsets to be discrete. Happily the M100 fits the bill, with a slimline design in matte black and blue plastics. As with other Plantronics models, the ear-loop is optional (and hinges to suit left or right ear wearing); if you prefer you can use one of the three different sizes of gel ear tips to hold the M100 in place. It's certainly lightweight enough for that, though we had a little trouble picking the right ear tip: we felt we needed something in-between the standard sizes.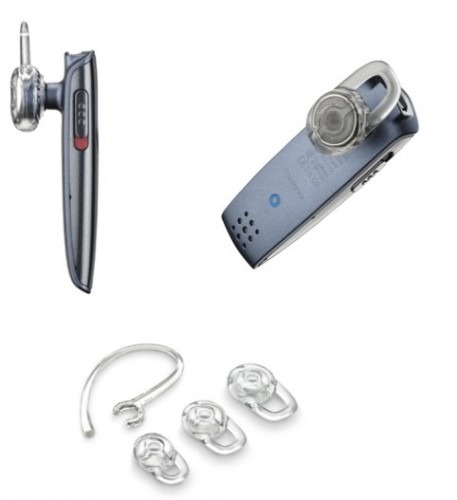 Still, even if it were to drop out of your ear, we're reasonable confident the M100 would stand the tumble. Build quality is high, and the multifunction button is solid. Plantronics has also made use of various voice alerts, which speak the M100's status to you rather than expect you to decode a blinking LED. These include low battery, mute and connection status; however, if you pair the M100 with your iPhone, the headset's battery levels are also shown on-screen on the Apple smartphone.
The M100 supports Multi-Point connections – i.e. you can pair it with more than one Bluetooth device simultaneously – we had trouble when actually tried connecting it to a second device until we discovered Multi-Point is turned OFF by default. To activate, press and hold the Call button and slide the power button to on until LED flashes blue twice; repeat the process to deactivate Multi-Point.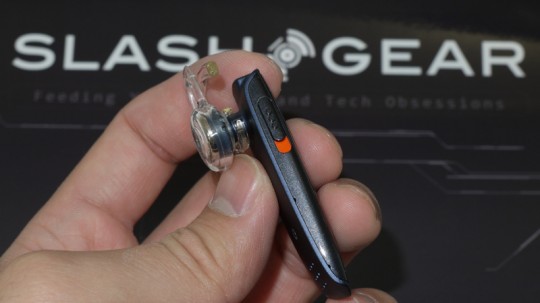 Audio quality, meanwhile, proved strong. With Plantronics positioning the M100 as a mid-range headset we weren't too surprised to see the absence of user-tweakable EQ, but there's still echo cancellation, wind reduction and DSP (though not the company's premium AudioIQ system) to balance the input from the dual microphones. Altogether it adds up to decent background noise reduction – especially when faced with repetitive droning such as wind or road noise – and clear audio for whomever you've called. We would've liked a little extra sparkle in the higher frequencies, which could be over-squashed by the DSP, but we'd put up with that in return for the absence of hiss.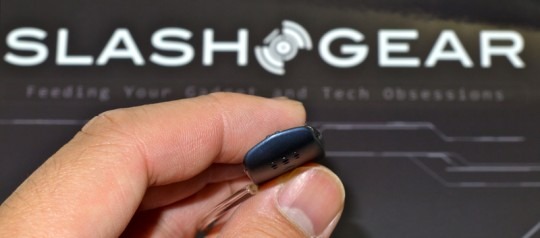 Battery life is estimated at up to 6hrs talktime or up to 10 days in standby. In actual use, the M100 showed decent stamina, easily getting through a couple of days with a balance of multiple calls and time in standby. The iPhone battery gauge makes for far easier monitoring of power status, too, as does the audio low-battery warning, combining to take some of the guesstimate element out of knowing when exactly your headset is on its last legs.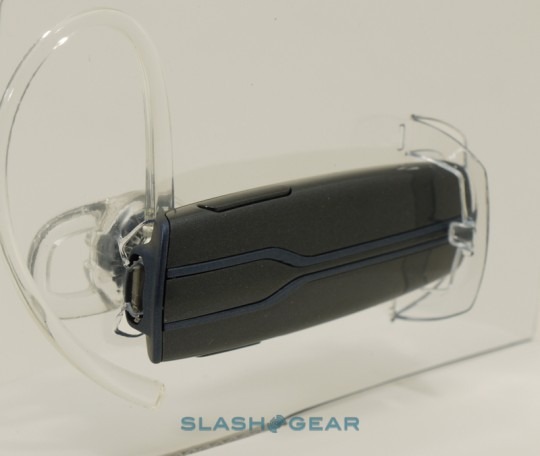 Overall, we can't fault the M100's balance of price and performance, and the lengthy battery life lives up to expectations too. We're still not 100-percent convinced by Plantronics' choice of gel ear tips, but that's down to personal preference. Where the decision gets trickier is when you consider what you can get – from Plantronics themselves – for roughly the same money. The Discovery 975, which we reviewed (and loved) twelve months ago, launched with a $129.99 MRSP but has settled to a street price on a par with (or even below) the new M100's $79.99 tag. The Discovery 975 is the stronger audio performer, but the M100 is smaller, more discrete and offers longer battery life. For a mid-range headset to comfortably take on yesterday's flagship is impressive stuff, and the Plantronics M100 comes recommended. Visit Plantronics M100 for more details.