Pixel and Pixel XL now receiving their last security update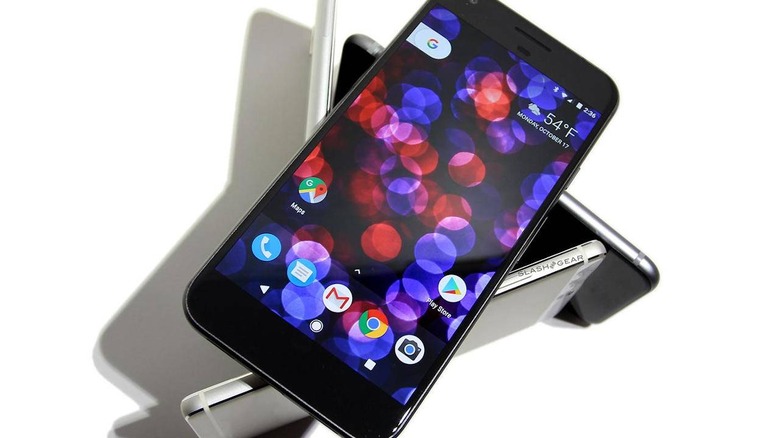 The very first Pixel phone marked and important milestone in Google's history when it formally started making its own phones. The OG Pixel, as they are now called, represented Google's vision of what Android phones should be and, at least for a time, surprised everyone by grabbing the top spot in phone camera reviews. Today, however, marks the end of the Pixel's and Pixel XL's long life as they receive their final security update, for real this time.
The end almost came last month when it was noticed that neither the first Pixel nor the first Pixel XL was included in the list of compatible models for the November security bulletin. News of their demise, however, was apparently premature as Google later promised there would be one last update for the original generation Pixel phones in December. December has come and so too is the final walk for the first Google phones.
The December Security Bulletin for both Android and Pixel phones is pretty bare, save for a few hidden highlights like Pixel Themes and 3rd party launcher gesture navigation. They are, nonetheless, critical as they ensure that phones are protected at least from vulnerabilities that Google knows about up to November. This means that the OG Pixel will at least be protected until the next big exploit scare. From this day forward, owners are on their own.
The OG Pixel will be remembered fondly as a phone with a quirky design, an uncertain future, and literally unbelievable camera output. It kicked off a trend of phones relying on more computational tricks and AI to produce results that would be impossible for hardware alone. Even Apple would later introduce computational photography features like Deep Fusion.
Unfortunately, it has never been smooth sailing for the first Pixel nor its descendants. The phones are plagued by small flaws and bugs that accumulate to give a less than stellar experience. And while the Pixel phones still perform well when it comes to photography, they are slowly being overtaken by phones that put that computational photography at work on even better hardware.