Pixel 5 Battery Share turns on temporarily when you plug it in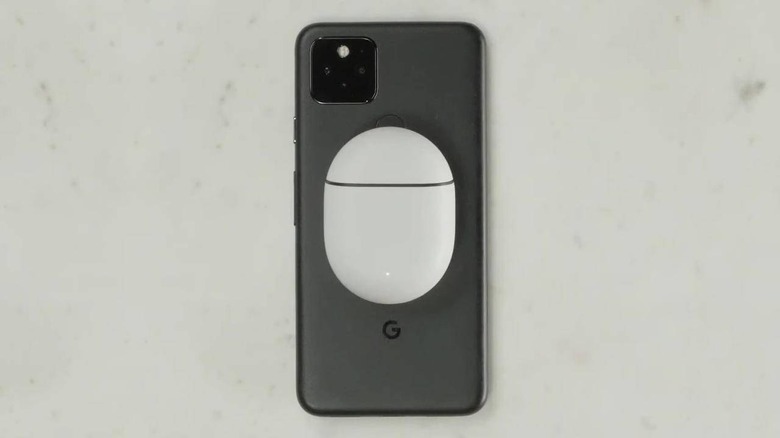 One of the perhaps less advertised features of the Pixel 5 is its reverse wireless charging. Formally branded as "Battery Share", the feature lets you share the phone's already mediocre 4,080 mAh battery with other devices that need an emergency boost, be it the Pixel Buds or even another smartphone. This feature is becoming more common among high-end flagships but Pixel 5 owners might be surprised that it suddenly turns on when charging the phone itself. Just like theo screen gap, this is actually by design, not a bug.
Under normal circumstances, the Pixel 5's Battery Share behaves like any other reverse wireless charging feature. You often manually turn it on, via the Settings app or a Quick Settings toggle, before you flip it over and place a Qi-compatible device on top to charge.
Some Pixel 5 owners may have noticed that the notification for Battery Share pops up when they plug in the phone to a USB-C charger. That happens all the time, whether there is a device being charged or not. Apparently, this is a semi-hidden way that Battery Share turns on automatically without requiring manual intervention.
Google's support document for Battery Share indicates that the feature turns on temporarily the moment you plug the phone in. When it doesn't detect any other device to be charged, however, it automatically turns off, just like how it normally works when manually triggered. This ensures that the combination of charging the Pixel 5 with Battery Share enabled won't cause overheating.
The Pixel 5 does have measures in place that will automatically turn Battery Saver off under certain circumstances. This automatic feature is rather unique and admittedly odd, though some might perhaps find some convenience in it. Sadly, there doesn't seem to be a way to turn it off so you just have to remember not to be surprised when you see the notification.