Pixel 4's latest leaks come with one disappointing news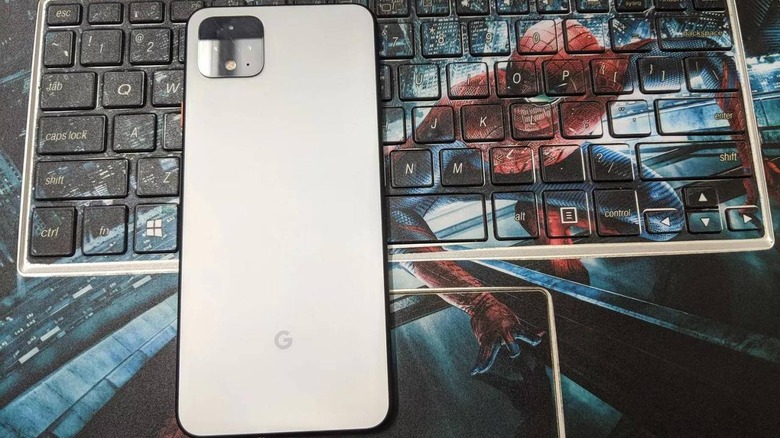 Another day, another set of leaks for Google's worst-kept secret of 2019. It's probably for the best since fans will have an idea what they're getting into before the day arrives. So far the leaks have been to everyone's expectations, but that doesn't mean there are no disappointing turns. In fact, even in this latest flood of new information, there is one small detail that makes the Pixel 4 look less competitive than this year's late 2019 flagships.
The appearance of the Pixel 4 and Pixel 4 XL is hardly any secret by now. Google even preempted those leaks by confirming that it will indeed be putting a square camera bump on its flagships this year. More than just renders, though, the past few days have been filled with leaks of actual functional units, most of them coming from Vietnam.
The Verge has been given yet another batch of live photos of the device showing off this year's rendition of the black and white "Panda" design. Fans of that dual-tone theme might be disappointed to see a different spin on those colors. There's also the top bezel that's thicker than the bottom, giving it a rather unbalanced but look for the sake of more functionality.
These photos also reveal the specs of the phone, which is also no secret by now. In addition to the processors and cameras from the photos, XDA dives into the Google Camera app version 7.0 to see the capabilities the Pixel 4 will offer. That includes the earlier features like Audio Zoom as well as new AR-based ones like Measure Mode and a mysterious "McFly" Rewind Mode.
Moving to benchmarks, it seems that the Pixel 4 may have yet one more bad news for fans. In addition to just getting a Snapdragon 855, not the 855 Plus, it seems that Google's flagships will be using a slightly older UFS 2.1 storage inside. The speed difference might not be night and day compared to UFS 3.0 but it does mean that the Pixel 4 will score lower in benchmarks compared to the likes of Samsung's Galaxy phones.