Pixel 4 Low Screen Brightness Has A Fix That Requires Root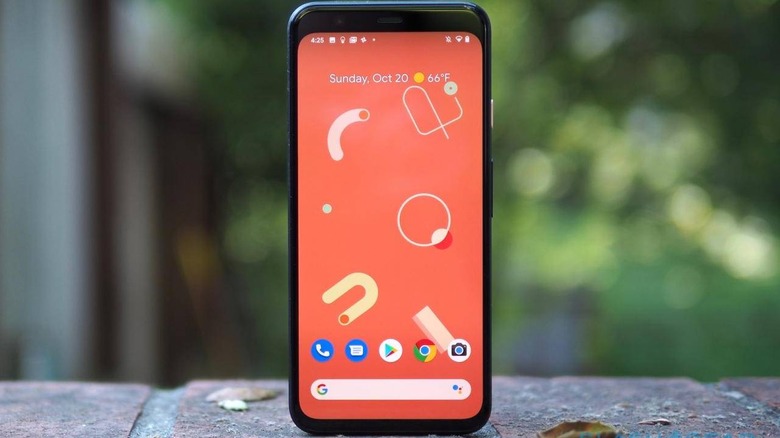 If Pixel phones are supposed to represent Google's vision for the perfect Android phone, the Pixel 4 is doing a rather poor job at it. In addition to some concerns about face recognition security, the wasted potential of Soli radar, and the newly-revealed durability problem, the Pixel 4's screen is also generating some disappointment among owners. Fortunately, most of these problems can be fixed through software. Unfortunately, one such fix requires users to root their phones first.
The Pixel 4 screen's headlining feature is its 90 Hz Smooth Display that is set to activate and deactivate under certain conditions. That was sadly discovered to be rather inconsistent, especially when the screen's brightness is concerned. That has seemingly been fixed in the first monthly update for the Pixel 4 but another brightness-related issue needs more work to be fixed.
The Pixel 4 is reported to have a rather low max brightness setting, around 450 nits at 100% brightness. That's nearly half the maximum offered by flagships from Samsung or Apple and is also lower compared to less expensive phones from OnePlus and some Chinese manufacturers. It's not that the panels are incapable of reaching those high brightness levels and in fact kicks it up to 610 nits when watching HDR videos. Google, for one reason or another, just chose to limit it on the software side.
The good news is that Google actually left hooks available to override its default behavior. The bad news is that you need to be rooted and are comfortable entering text-based commands to flip that switch. Even worse, the setting is lost when your screen turns off so you'll need some automation tool like Tasker to enable it again and again.
Trying to max out the Pixel 4's brightness isn't without consequence, of course. This year's Google phone is already notorious for its dismal battery life and it will be hit the most with a higher level of brightness. Sadly, other Android phones don't have that problem so it's still a puzzle why Pixel phones seem to be so bad at it.