Pinterest Becomes Third Most Popular Social Network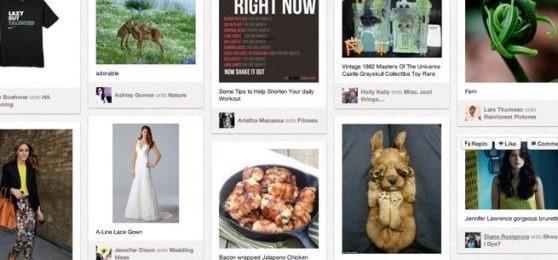 In a world where everyone believed there was no room for a social platform next to Facebook and Twitter, there's a surprising startup that has made its mark in a huge way. Or perhaps we should say, "pinned" its mark. With 17.8 million unique visitors in February, piqued interest from none other than President Obama, and a seemingly never-ending rise in media attention, Pinterest is now the third most popular social network, according to an Experian report.
Let's paint that picture for you – in a matter of months, Pinterest leapfrogged ahead of well-established titans like LinkedIn and Tumblr, and insanely funded and marketed platforms like Google+. Back in December, Pinterest was ranked at the #10 spot in the list of top 10 social networks. It took just a few months to jump all the way to #3. And the good news for Pinterest – it has a marketer-friendly design from the outset. There's no question about how to monetize the site given its focus.
Perhaps one of the greatest stories about Pinterest is the way it defied the odds. No doubt countless entrepreneurial minds looked at the social world and assumed they were just too late to make the next Facebook, but Pinterest proves that no matter how huge and competitive the market you're trying to get into may be, if you build something that offers true value and differentiated features, people will notice.
[via VentureBeat]