Pictures Of The Clamshell LG Chocolate Phone Leak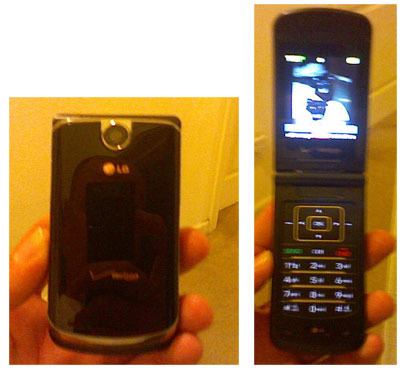 These two images are blurry as usually but clear enough to give you an idea of what the clamshell version of the LG Chocolate phone – LG VX8600 looks like.  The whole "red=sexy" motif on the current Chocolate slider doesn't seem to be working out so it seems to be missing from this model.  The other notable change is the replacement of the circular, iPod-like directional pad for a regular pad found in overseas versions of the Chocolate.
The LG VX8600 clamshell Chocolate is available later this year for Verizon customers.
LG VX-8600 Chocolate live photos [phoneArena; via Gizmodo]