Photos of alleged Apple Watch retail packaging surface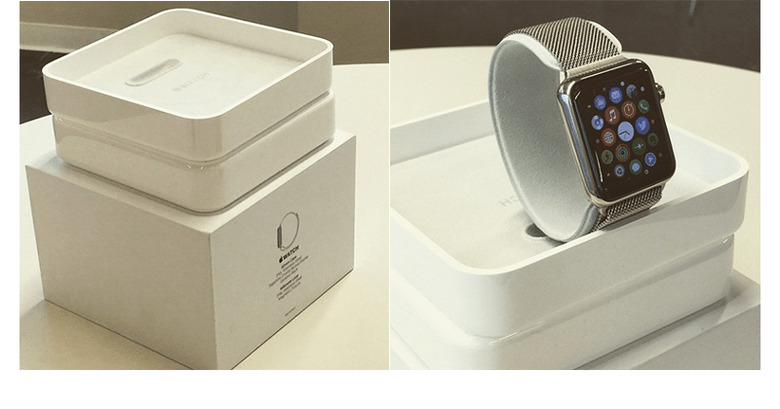 Counting down the hours before Apple finally unleashes its smartwatch to the masses? Well here's another batch of unofficial leaks to whet your appetite as you prepare for the arrival of the Apple Watch, hopefully not in line with the intent to buy one. Instagram user Jeremy Gan pictures of the retail packaging of the Apple Watch as well as that of a strap. He has since then made his account private, but not before others were able to snatch it off the Web for everyone else to devour.
The theory is that the photos might have been taken in the Daily Mail's office in New York, which hints that the publication might have its hands, or wrists, on this rare device. Regardless of its origin, we can't confidently say this is the real deal, especially considering how many imitations are floating around already, trying to capitalize on the hype and popularity of the smartwatch.
The retail packaging is, unsurprisingly, all white, like any other official Apple retail packaging. The photos also show a 42mm stainless steel model of the smartwatch with what appears to be a Milanese Loop band. Also depicted in a separate photo is the packaging for separate smartwatch bands, in this case a brown leather band. In contrast to the Apple Watch's box, the band packaging seems nondescript, even almost too plain, which also contradicts earlier speculation that the bands will come in more stylish plastic cases. Then again, we can't be sure until Friday if any of these are accurate.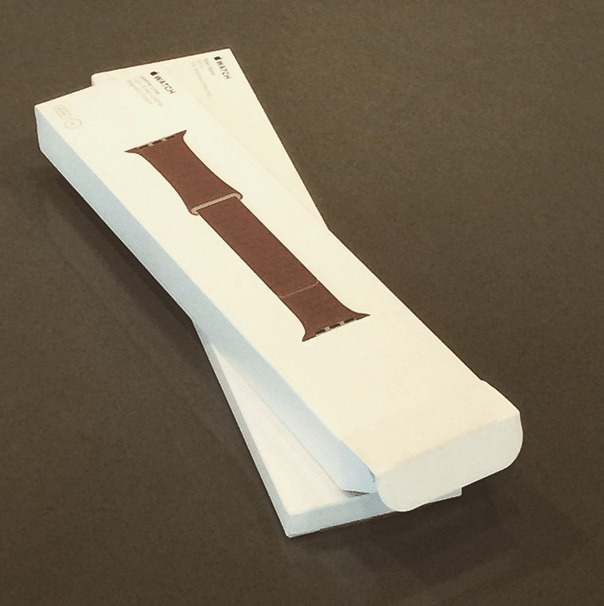 Done drooling yet? If you're already planning on getting an Apple Watch, do be mindful of the slightly different ways you can purchase one. Unlike with the iPhones, Apple won't entertain walk-in buyers but only those with appointments or pre-orders already. So yes, you can still wait in the long, endless line in front of an Apple Store, but you will be simply waiting in queue to try it on and won't be able to buy it then and there if you happen to fall in love with it.
VIA: Mac Rumors