Philips Hue motion sensor triggers IoT lights; new Hue bulbs debut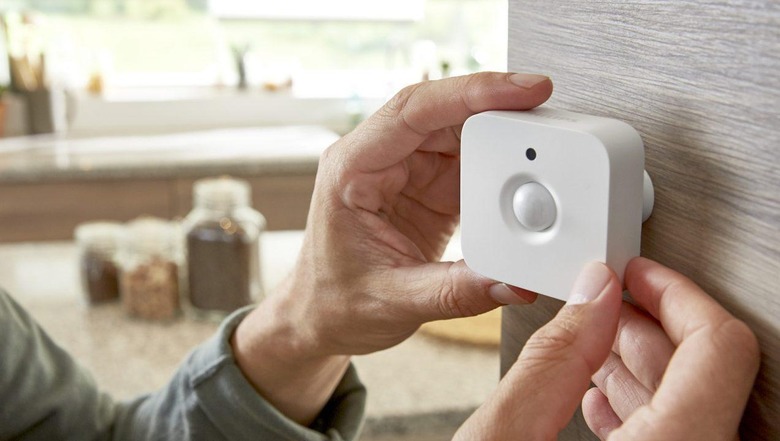 There are plenty of ways to turn on connected lighting, from an app on your phone, through smart switches like Logitech Pop, to voice control via Alexa or Siri, but Philips wants to make it as simple as moving into the room. The new Philips Hue motion sensor does away with physical or voice controls altogether, and instead triggers different individual bulbs or whole lighting scenes via movement instead.
Much like a movement sensor for a home security system, the new Hue add-on is designed to fit discretely into a room or hallway, and monitor for anybody walking past.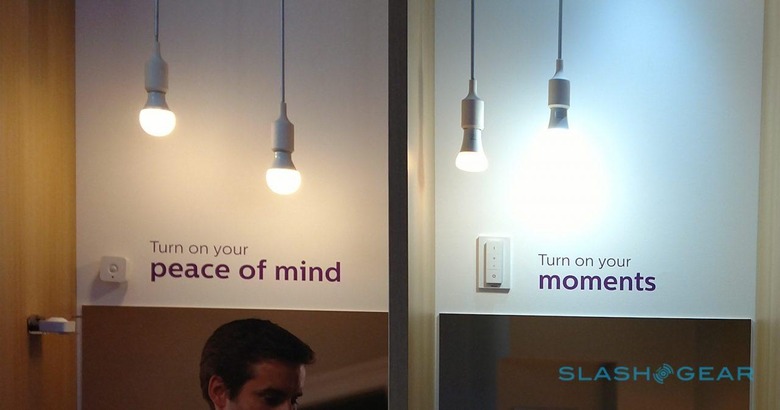 The sensor can track movement at up to five meters – or over sixteen feet – away, and apparently trigger a bulb or scene within half a second.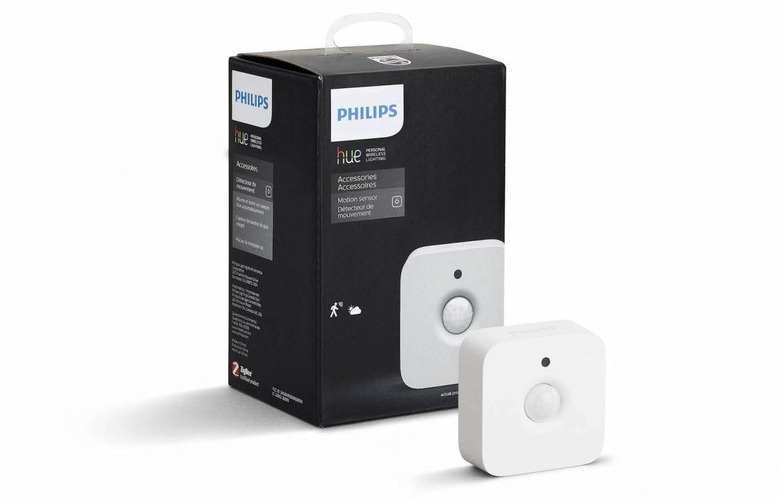 Philips is promising easy installation, courtesy of battery power and a choice of traditional screw mounting or, alternatively, snapping it into place with the magnet on the rear. It hooks up via ZigBee to your existing Hue bridge, and up to twelve motion sensors can be linked to a single bridge.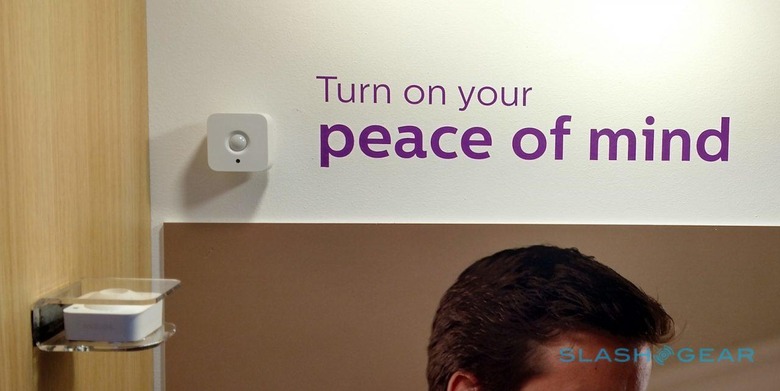 What makes the Hue motion sensor more useful than a traditional movement sensor is its combination of ambient light tracking and scene support. A light sensor built in allows the system to recognize what time of day it is and what the ambient lighting conditions are; you can then have different triggered scenes depending on those factors.
So, during the day you might opt for brighter lights, while during the night they could be a whole lot dimmer so as not to dazzle if you're up to use the bathroom. Alternatively, if it's bright enough in the room already, the lights can stay off altogether.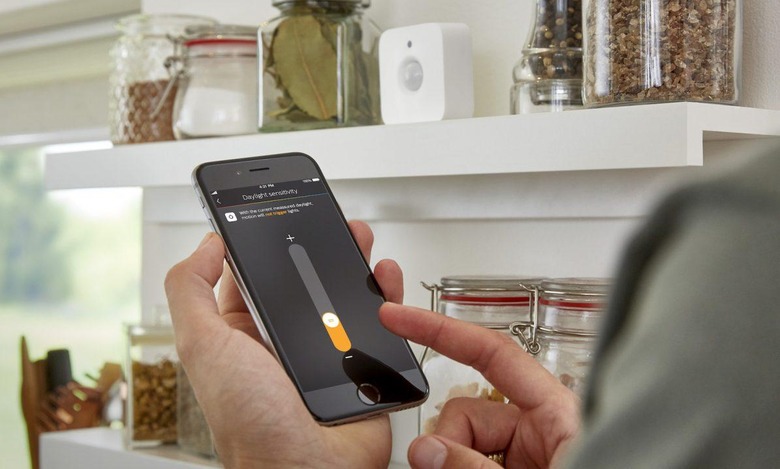 Meanwhile, Philips is also announcing new sizes of its Hue White Ambiance bulbs, with versions for BR-30 and GU-10 fittings.
Finally, there are new versions of two of Philips' best-sellers, the original Hue Color Ambiance and Hue White bulbs. The big difference is in the saturation of green and blue colors, which Philips says should make the color effects more intense.
The Philips Hue motion sensor goes on sale this October, priced at $39.95. The new Hue White Ambiance range, and the next-gen Hue White and Color Ambiance bulbs – in A19 (E26) only, initially – will also go on sale that month, with pricing to be confirmed.