Pentax Optio RS1000 gets LEGO-style skin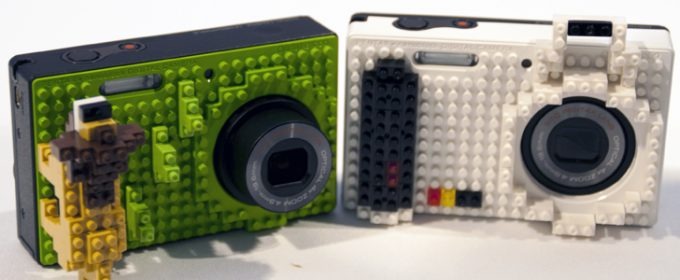 We have to admit, we weren't particularly convinced by the Pentax Optio RS1000 earlier on today, with its somewhat superfluous adhesive skins, but that's because the camera company didn't show us the really geeky options.  Akihabara spotted some LEGO-style versions, which presumably have a base plate that sticks to the front of the RS1000 and then allows you to build up 3D models.
The bricks themselves aren't actually LEGO, they're Nanoblocks made by Japanese firm Diablock.  Unfortunately they're also incompatible with LEGO, which seems a shame, but considering Pentax include a template for you to cut out pictures and make RS1000 skins, you could always create your own LEGO version.
The Diablock version of the Optio RS1000 will be offered only in Japan, priced at around 20,000 yen ($239).  It'll go on sale later this year.