Peek-powered phones, PMPs & digital photo frames in licensing future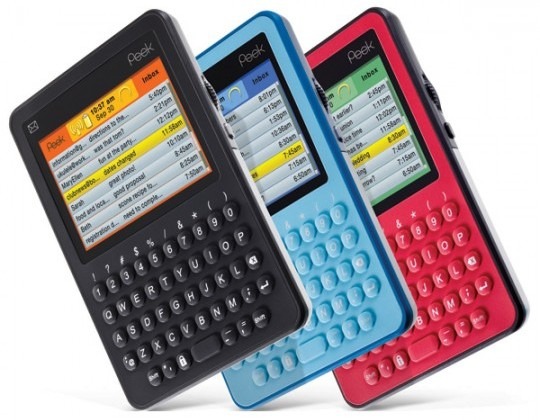 Simplistic messaging company Peek is looking to move away from standalone hardware and instead position itself as a software provider for budget-smartphone and consumer electronics manufacturers. CEO Amol Sarva told GigaOm that Peek's power-frugral software – which offers support for push-email, location-based services and basic social networking integration, all on 100MHz chips – is set to arrive on five phones in the next month, and on thirty by the end of 2011.
Peek has been working to make its software compatible with Qualcomm's ultra-low cost BREW platform – as powering the HTC Smart – as well as on MediaTek chips. The combination, Sarva says, will see very low-end smartphones produced to take on emerging markets in India, Africa and Latin America, among others, with unsubsidized pricing reaching as little as $50. The software is designed to cope with the sort of patchy, non-3G coverage that is common in such markets.
"This is a huge opportunity for us. We've built technology that no one cared about but now we're suddenly being approached by guys who have the hardware that want to make it smart." Amol Sara, CEO, Peek
Meanwhile, Peek is apparently in talks with consumer electronics makers – including those responsible for digital photo frames, cameras, tablets, clock radios and PMPs – regarding using the same software and back-end services in upcoming devices. "If you're a camera maker, you can put in 3G and move in the direction of a phone" Sarva says. The expectation is that revenue from software applications will eventually account for up to 80-percent of Peek's business.