PebbleOS Firmware Version 1.14 Update Released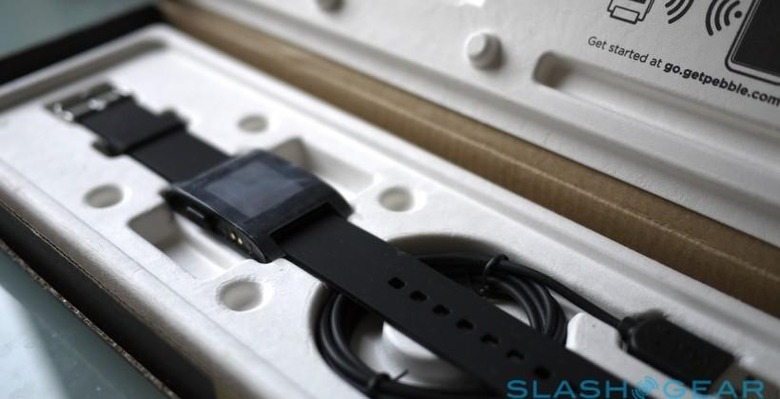 Pebble users are getting a bit of an early Christmas gift, with the company announcing the latest firmware release: version 1.14. The update runs the gamut of changes — new features, fixed bugs, and some improvements in general — among them being some handy functions like "Do Not Disturb" and a "Snooze Alarm" option. The update is available now, so one only has to head into their related Android or iOS app to nab it.
As far as new features go, there's the aforementioned Snooze Alarm function, which is exactly what it sounds like, as well as the Do Not Disturb, which lets the owner set blocks of time during which notifications will not be received. The latter of these two can be enabled after updating by heading into the Notifications menu under Settings.
Speaking of notifications, the latest firmware also brings improvements in control over such flags, including choosing what notifications are offered up — one can receive only call notifications if so desired, for example. There's a dedicated menu (the Notifications under "Settings") to make accessing the notifications faster and easier, as well. And for those running iOS, some additional improvements have been added to make your life easier.
Under iOS, Pebble owners will find that notifications are sent faster, as well as the smartwatch now automatically searching for and connecting to iOS devices once brought out of airplane mode, getting rid of the 60 second delay. Beyond these things, the rest of the changes take place in the form of bug fixes, of which there are several. Recovery Mode issues have been corrected, dropped Bluetooth connectios under iOS is righted, and more.
SOURCE: Pebble