Pandora adds personalized station recommendations to app for iOS and Android users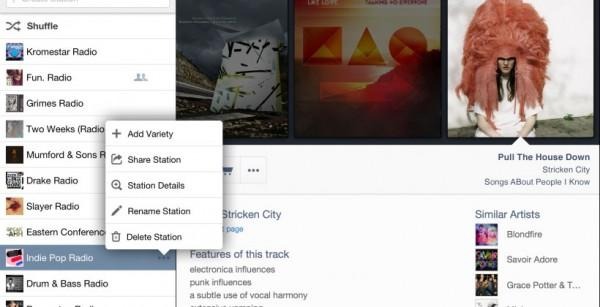 There are a number of online music streaming services and apps for music fans on iOS and Android devices. It seems like those apps are constantly making changes and offering new features in an attempt to lure in more customers. Today for instance, Spotify ditched its free listening time limits on the web letting people listen to more music.
Another of the popular streaming music services for mobile users is Pandora. Pandora has announced a new change to its app for Android and iOS users. The new Pandora change brings personalized station recommendations to the mix for both iOS and Android users.
The new feature takes advantage of Pandora's recommendation tech to make new station suggestions to listeners based on their current listening preferences. The listener will be offered up to six personalized artist station recommendations with the new feature at a time.
Those recommended stations are displayed in the user's station list and when they create or delete a station. The feature launches with artist station recommendations .Pandora says that the more users interact with the new feature, the more Pandora learns about their music tastes and the more it optimizes the station recommendations for personalized listening.
SOURCE: Pandora