Panasonic ToughBook ruggedized UMPC to launch this week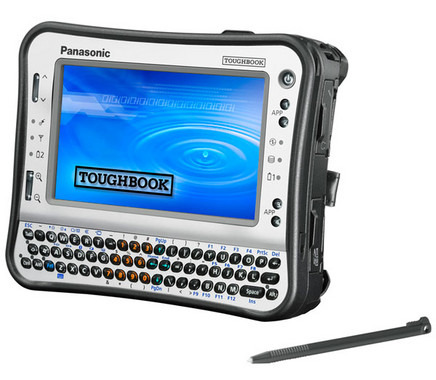 Panasonic are readying their own Atom-based UMPC, although the device will bear little resemblance to the slick, compact handhelds we're used to.  Fitting into the company's ToughBook range, the as-yet unnamed ultraportable will be a touchscreen-based ruggedized tablet, using rubber covers and a protective casing to keep the UMPC functional in extreme conditions.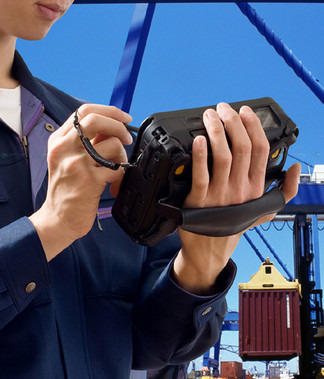 In fact the ToughBook UMPC promises to be water, dust, and shock resistant, as with the rest of the ToughBook range.  It has a fiendish-looking split thumb-board keypad underneath the 5.6-inch display, with the QWERTY keys separated by a numeric pad. 
Not exactly the most usable of keyboards we've ever seen, but likely to be handy if you're wearing (thin) gloves and the spacing between the two halves should let users grip the UMPC with their fingers and type with their thumbs.    It was previewed back in March, but Panasonic are apparently set to announce full details of the device this coming Wednesday.
[via GottaBeMobile; pictures via Akihabara]