Panasonic Toughbook CF-U1 rugged UMPC official specs, price confirmed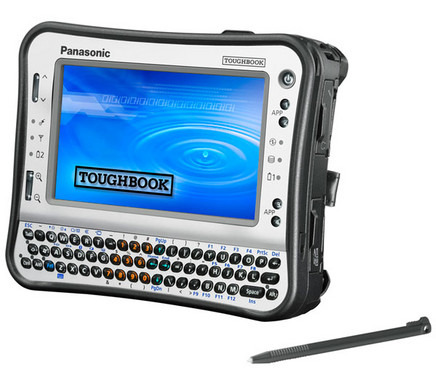 As expected, Panasonic have released spec details for its upcoming Toughbook UMPC, the CF-U1.  Based around a daylight-viewable 5.6-inch touchscreen with LED backlight, the CF-U1's claim to fame is its ability to withstand a four-foot drop and to resist rain, spills, dust, and vibration.  Grunt is courtesy of a 1.33GHz Intel Atom Z520 processor (533MHz FSB, 512KB L2 cache), 1GB of RAM and a 16GB SSD (with 32GB an option).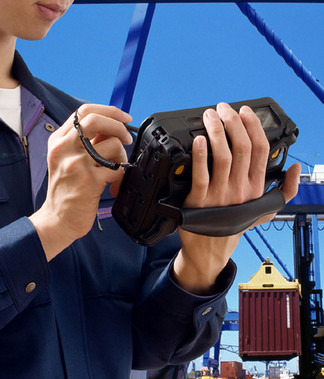 Connectivity is via Intel's 5100-Series WiFi card, offering a, g and draft-n, together with standard Bluetooth 2.0+EDR.  There's also optional 3G WWAN and GPS.  The two provided batteries are rated for a combined life of 9hrs, and the whole system is fanless.
Further options include a 2-megapixel webcam, fingerprint scanner, barcode or RFID readers and, later in the year, a magnetic stripe reader and serial/ethernet/smartcard module.  The OS is Windows Vista, with a downgrade to XP on offer.  Weighing 2.3lbs complete with both batteries and webbing straps, the Toughbook CF-U1 measures a chunky 2.2 x 7.2 x 5.9-inches.   
Panasonic say the CF-U1 will be available in August, priced at $2,499.
[via Crave]