Panasonic Micro 4/3 GH1 and 14-140mm - Video feature hands-on - AF and Manual mode tests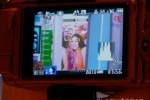 Having used the Canon 5D Mark II for daily works, I was impressed by the Panasonic GH1's video recording features; it's capable of Full HD 1080P pixel resolution motion capture at 24hz; audio is equipped with a built-in stereo microphone that's not picking up humming or zooming noise; and is the first digicam with interchangeable lens to provide a full manual video mode allowing adjustments for both aperture and shutter speed. On the opening day, we had a quick hands-on at the booth, but it wasn't enough, so we returned to find out more on the continue AF speed and video mode in manual setting. [test video after the cut]
The model showcased at PMA 2009 this week, according to Panasonic, still has the usual pre-production bugs to sort out and is scheduled to launch by June this year. As for pricing, it is still up in the air, however it could be selling anywhere between $1,000 to $1,499.
For the optics, the LUMIX G VARIO HD 14-140mm/F4.0-5.8 ASPH./MEGA O.I.S (28-280mm, 35mm equiv) zoom lens is new to the show, and was designed exclusively for the use of Micro 4/3 digital camera video recording. According to Panasonic, it took one year of engineering to finally produce an impressive long zoom interchangeable lens that's featuring silent motor and fast auto focusing capabilities.
The video below captured the GH1/14-140mm pair-up in action while recording a scene, but that's not all; we also inserted the actual footage from the camera, as well as clips showing the manual video feature. We also tested out camera's ability to pick up focus while zooming from end-to-end.
If you've downloaded and viewed the 720P version of the video, and If you were paying attention, you would've probably notice some "banding" issues at shadow area, that part wasn't resulted from video conversion. We had more footages that are exhibiting similar effect. Again, do keep in mind that this is a pre-production GH1.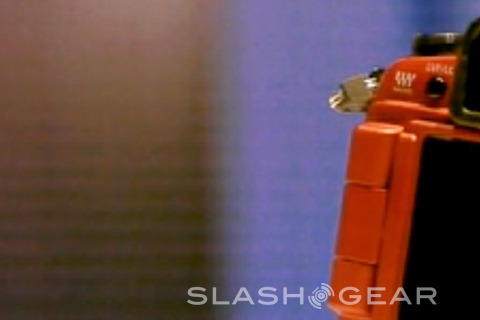 [vms f539bef8c3f919874e9d]