Panasonic LUMIX FX77 Packs Touchscreen Makeup Studio [Video]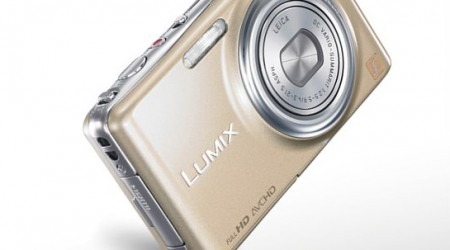 It's tough being a point and shoot digital camera these days; cellphones are eating into your segment, and it takes more than just megapixels to stand out from the crowded shelves. Panasonic has gone a little odd with the new LUMIX FX77, however, turning the touchscreen 12.1-megapixel camera into a portable virtual makeup studio.
Video demo after the cut
After you've taken a shot, you can use the 3.5-inch display to add makeup to your subjects, smearing rouge and lip gloss with a fingertip. It's undoubtedly handy if you've always wanted to see what your father looks like wearing mascara, but never quite built up the courage to ask.
Otherwise there's HDMI connectivity, an SDXC memory card slot, optical image stabilization and Leica optics with a 5x optical zoom. It'll also shoot HD video. Currently on sale in Japan for the equivalent of $398, there's no word on when it might launch in North America or Europe.
[via Red Ferret]