Panasonic Lumix DMC-TZ3 - the ugly friend with a great personality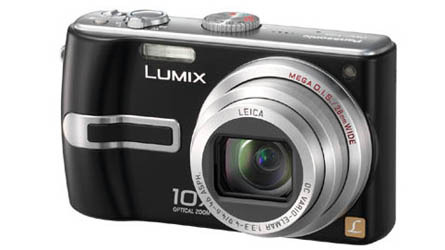 Sure, you could go out and by a 7 or 8 megapixel cam with a mere 3x zoom made by some knockoff optics company that's paper thin and comes in 50 different colors. Or, you could do the smart thing and go with the fat ugly friend with a far better personality, such as the Panasonic Lumix DMC-TZ3.
You don't believe it has a great personality? Check out the Lieca 28mm wide lens that offers up 10x optical zoom.
And, its only available in a few traditional colors, the color choices aren't like a box of Crayola crayons, all in the name of the KISS principle. It offers up 7MP, and 12.7MB of integrated storage. There is also a bunch of built in features that help make your pictures turn out better and you can store them on a SD card and view them on the spacious 3" viewing screen on the back.
Panasonic Lumix DMC-TZ3 [via T3]