Panasonic announces thinnest internal Blu-Ray drive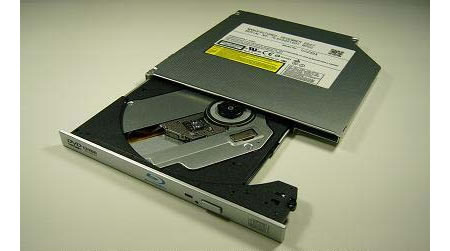 Even though the competition between Blu-Ray and HDD is still going strong, everyone has to remember one of the biggest factors in most people's mind is actually size. The smaller/thinner a product is the more likely people are going to go nuts over it. Panasonic kept that in mind.
It's just 9.5mm tall, which is perfect for laptops, and manages to be a contender. It had 2x reading and writing for BD-R and BD-RE. It's also capable of 8x burning of DVD-R/+Rs.
It sounds pretty nice to me. They'll be displaying it at CES on January 7th.
Panasonic announces world's thinnest internal blu-ray disc drive [via Gizmodo]