Panasonic and Cingular Introduce Panasonic Toughbook CF-29 Notebooks with 3G Support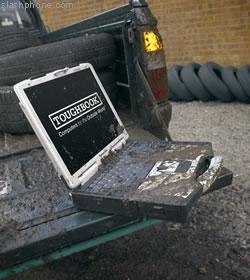 Panasonic Computer Solutions Company and Cingular Wireless today introduced the Panasonic Toughbook CF-29, the first Toughbook targeted to public safety with Cingular's 3G BroadbandConnect service built-in. The two companies announced the availability of the rugged, wireless clamshell notebook today at the APCO 2006 show in Orlando.
The Toughbook 29 provides seamless, high-speed EDGE network coverage outside of those areas. In addition to public safety, the Toughbook 29 is ideal for military and commercial field environments.
Now, users of rugged Toughbook computers — including the only fully rugged convertible tablet, the CF-18 — will have the option for mobile broadband access in more than 60 BroadbandConnect cities, and seamless, high- speed EDGE network coverage in 13,000 additional cities and towns in the United States outside those areas. HSDPA/UMTS-certified Toughbooks will also have global wireless data capabilities with access to EDGE or GPRS data service in more than 100 countries.
In addition to offering embedded access to 3G networks, Toughbook computers incorporate the Intel Centrino chipset for seamless connectivity to local networks and offer optional integrated GPS and Bluetooth technology. It features the Novatel Wireless Expedite EU730 HSDPA PCI Express Mini Card Embedded Module to give Toughbook users a wireless broadband computing solution that enables them to access the Internet or e- mail, download large files and attachments, and run corporate business applications at broadband speeds in areas covered by HSDPA-based BroadbandConnect.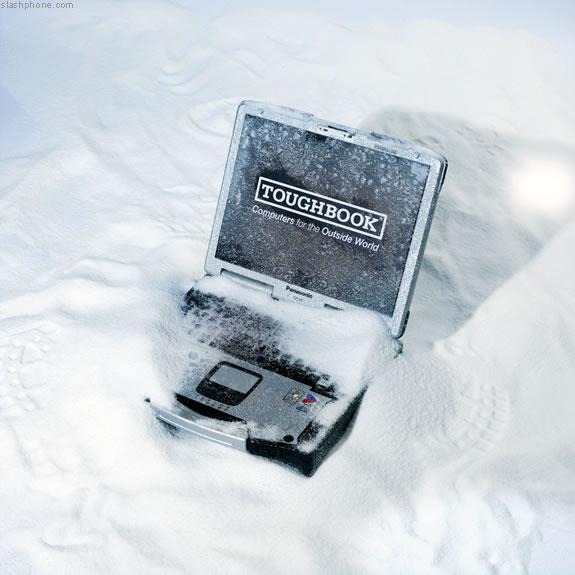 BroadbandConnect provides average download speeds between 400-700 kilobits per second (kbps), with bursts to more than one megabit per second (mbps). Cingular's EDGE network, the largest national high-speed wireless data network in the U.S., provides average download speeds of up to 135 kbps.
The Novatel Wireless Expedite EU730 module operates on 850 and 1900 MHz HSDPA/UMTS networks in North America. The PCI Express Mini Card, a form factor specification of the Expedite EU730 module, is standard in most notebooks, providing quick and easy integration and minimizing space on the laptop motherboard. This enables platform manufacturers to reduce integration costs and maintain external slots for other functions. The module is backward compatible to 850, 900, 1800 and 1900 MHz Enhanced Data Rate for Global Evolution (EDGE), and General Packet Radio Service (GPRS) for wireless data access worldwide.