OtterBox Debuts Rugged Defender And Commuter Cases For iPad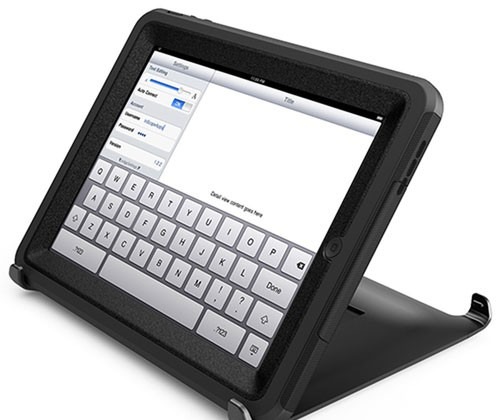 After dropping my iPhone 3GS not too long ago and breaking the screen I am a bit worried about dropping my iPad and breaking it. To be honest I am more worried about my wife or kids dropping it and breaking it. My daughter carries it around everywhere playing Slingshot Cowboy, if you need her you just have to listen for all the mooing.
What I need is one of these new iPad cases from OtterBox. We all know OtterBox makes some of the most durable and rugged cases for the iPhone 4 on the market like the Defender case. The Defender for the iPad has those same features we know and love from the smaller version for smartphones.
The iPad version has a two-piece polycarbonate shell lines with soft felt and a silicone outer skin. A polycarbonate cover snaps over the screen to protect it and it can function as a stand when you want to watch video or type with the iPad upright. The case will work with the iPad dock. The Commuter is a silicone and polycarbonate shell that also includes a screen shield. It is important to note that neither of the iPad cases protects against water. The iPad Defender is $89.95 and the Commuter is $64.95.