OQO UMPC getting Intel Atom processor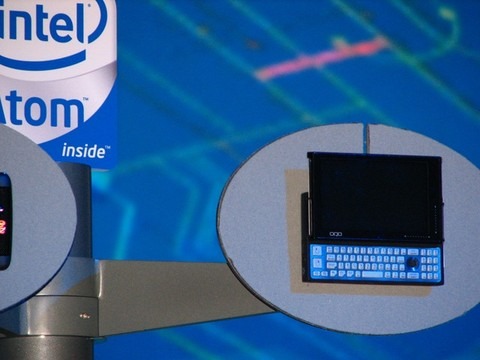 It's been some time since OQO updated their eponymous UMPC, but a change in processor looks to be on the cards.  UMPCPortal's Steve is at the IDF conference, and spotted an OQO device on stage as part of an Intel Atom presentation.
Currently the OQO Model 02 offers a choice of VIA processors, the 1.2, 1.5 and 1.6GHz C7-M.  That CPU itself has been superseded by VIA's Nano processor, but there was no word from OQO on whether their next-generation of UMPCs would use the update or switch sides to Intel's popular Atom CPU.
As there has been no announcement or even rumor of an Atom-based OQO, it could be that the company is waiting for the dual-core N330 Atom to arrive before updating the UMPC.  That chip has been delayed until Q4 2008.