OQO Model 03 Shows Up, Featuring Windows 7 and a High Price Tag [Updated]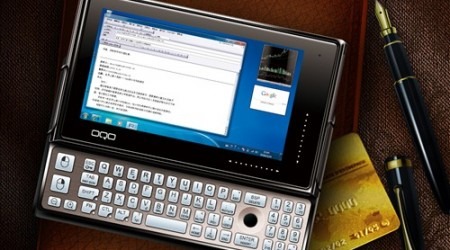 On May 22nd, 2009, OQO confirmed that they would be closing their doors, and that the Model 2+ would never see an official release date. A few months after that, a Model 2+ actually did show up on eBay, and it went with an extravagant price tag of $5,100. There were still days to go on that auction, too, so it could have sold for even more. But, that was supposed to be the end of it.
Thanks to a UMPC Portal forum member, they just happened to find themselves at the official Chinese version of the OQO website, and, low and behold, there was a UMPC right there, staring at them. With some digging, and plenty of translation, that UMPC is actually known as the Model03, and yes, it apparently exists. However, there's no mention of a release date. Though, there is plenty more to look at, with the included spec sheet.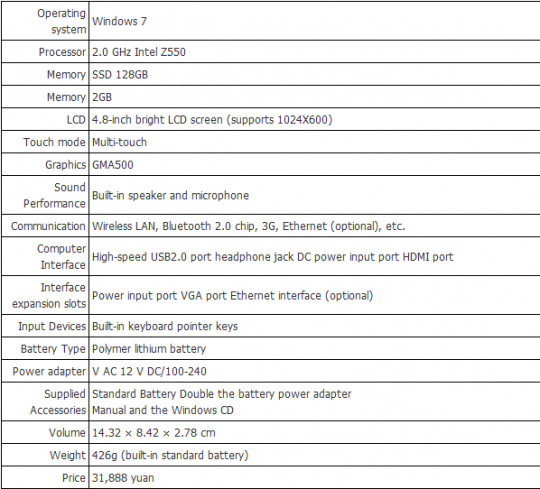 The Model 03 will pack in Windows 7, a 2GHz Intel Atom Z550 processor, and a 4.8-inch LCD touchscreen. There's also a 128GB SSD tucked away inside. The display is also multitouch enabled, which is great news. There's also that slide-out full QWERTY keyboard. Unfortunately, there isn't much else to go on here. What's been figured out so far, is that while the US-based arm of OQO closed their doors, it looks like the Chinese arm went into hibernation, and it is now just coming out of hiding. Now, something else to take away is the price listed in that spec sheet. At 31,888 yuan, that's about $4,700. So, obviously the Model 03 is still meant for those who really, really love UMPCs. Anyone out there intested?
[via UMPC Portal]
Update: According to the official OQO site (which is still showing the old, defunct Model 2+), this new Audiotone unit isn't legit.  "We did not sell out to Audiotone. Anything by them is a Clone" the message reads.Update 2: Apparently the update was a hack to the OQO site; the message has since been removed.