OPPO R5 available for pre-order in UK, ships Feb 20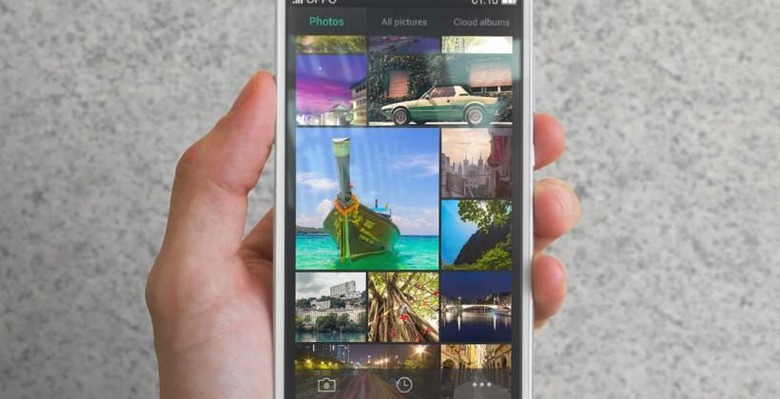 We may receive a commission on purchases made from links.
The iPhone started the whole smartphone trend, all the way back in 2007. It was a game-changer in so many ways. Thin (impossibly thin, according to Steve Jobs), powerful, and just plain fun to use. Since then, smartphones have progressed and evolved almost beyond recognition, and with each generation, are getting even more impossibly thin, powerful, and feature-rich. Apple has steadily held the throne for many years, but is constantly being challenged by other manufacturers and their latest products. The most recent contender is the OPPO R5, which is now ready for pre-order through Amazon and estimated to be delivered on the 20th of February.
This beautifully designed, and dare I say bloody gorgeous, phone is truly impossibly thin, light, and quite powerful. Featuring a Snapdragon 615 processor, 2GB Ram, 13 megapixel camera and ColorOS 2.0 based on Android KitKat 4.4.4, this phone is a very serious contender to the Apple throne and other flagship Android phones such as the GS5. Given the not too distant Bendgate Scandal, one of the first questions will undoubtedly be: "Will it bend?" At only 4.85mm, it is certainly a possibility, but the industry-grade metal body seems to be tough enough to withstand at the very least some jean pockets.
Whether it does or does not bend, one thing is for sure, this level of thinness has more in common with a knife than a phone. Whether that's actually an intended feature, or a by-product of the recent miniaturisation trend in the tech-world is known only to the OPPO designers. Give it one more generation, however, and these phones might even become too dangerous to carry onto airplanes, since they could be used as sharp objects. The TSA will have a field day with this one. All jokes aside though, the level of thinness is truly astounding.
But enough about the frame. Let's take a look at the gorgeous 5.2" AMOLED Display for a second. It features a full HD 1920x1080 resolution at a stunning 423 PPI. I will spare you the iPhone 6+ comparison, but with all of these great features, this phone is sure to be quite popular this year.
Ok, enough teasing. Wipe the drool off your mouth, and head over to Amazon's pre-order page to get in on the action. It is currently priced at £296.99.