OPPO N1 With Pre-Installed CyanogenMod Ships Christmas Eve [UPDATE]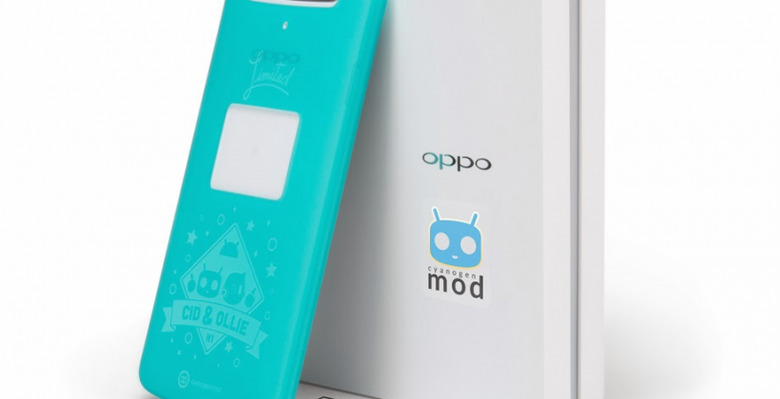 Google this week approved CyanogenMod's operating system for pre-installation on the OPPO N1 smartphone, a CyanogenMod developer announced yesterday. The CM operating system is an open source project that changes Google's Android OS in a wide variety of ways. The OPPO N1 will be the first major handset to ship with a CM pre-installation option. [UPDATE: CM has released a demo video of its OS running on the N1; read on and click play when you get there!]
The first N1's with CM will ship Dec. 24, CM developer Koushik Dutta wrote on his Google+ profile on Friday. The announcement came about a day after CM received $27 million in series B venture funding. Dutta:
"Man, the last 24 hours has been a rollercoaster of emotions, and it isn't letting up it seems."
Although the high-end N1 is also available with the "Color" OS from OPPO, the specs are the same across the OS options. The handset's 5.9" 1080p display is backed by a Qualcomm 1.7GHz quad-core Snapdragon 600 system-on-a-chip and 2GB RAM, with either 16GB ($599 USD) or 32GB ($649) of storage. On the back is an additional touch panel, making for some unorthodox UI. The N1's 13MP camera swivels to the front and to the back, depending on whether you want to shoot yourself or something else.
CyanogenMod has taken to YouTube with a quirky demo video of some of the OS's features in the N1:
Building on the Android Open Source Project, CyanogenMod adds a range of performance enhancements and additional features to Google's stock OS. These include changes to themes, FLAC, tethering, overclocking, the notification menu, and app permissions. Check out our CyanogenMod portal for more of the low-down.
SOURCE: The Register