Oppo foldable tablet puts a phone on the back like the ASUS PadFone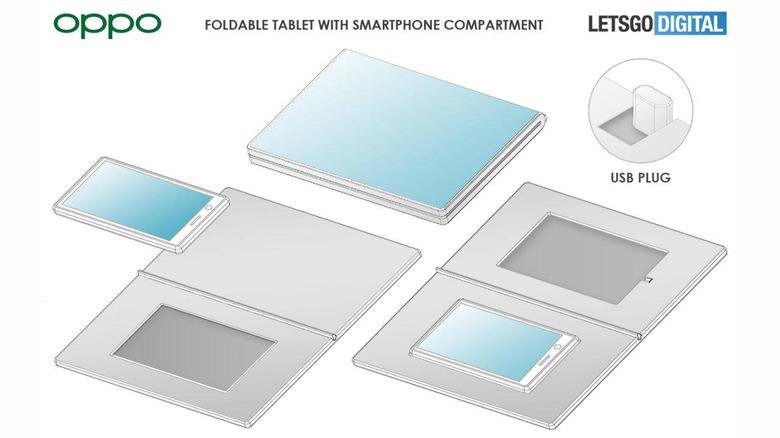 It's a period of experimentation when it comes to foldable devices. There are, of course, literal ones that have foldable screens like the Samsung Galaxy Fold and the Huawei Mate X but there are also ones that use two screens like the LG G8X ThinQ and the upcoming Microsoft Surface Duo. And then there are prototypes like TCL's tri-fold phone and patents like this one from Oppo. What stands out from this patent isn't that it has a foldable tablet with a large flexible screen but that it practically requires a smartphone to be the brains and muscle behind the scenes, literally.
A phone that slots into a larger screen to become a tablet isn't just an idea but an actual product. The now extinct ASUS PadFone family was one of the earliest attempts at giving smartphone users a larger screen when they needed it without forcing them to use a tablet-sized phone. Of course, Oppo's patent adds more to the idea, making it both impressive and, at the same time, too good to be true.
For example, there's the fact that the larger display is one that folds in half like an "outie" book, just like the Mate X, except larger. That said, it's also possible for Oppo to use a Surface Neo-style dual-screen configuration. Provided it can make that seam disappear, of course.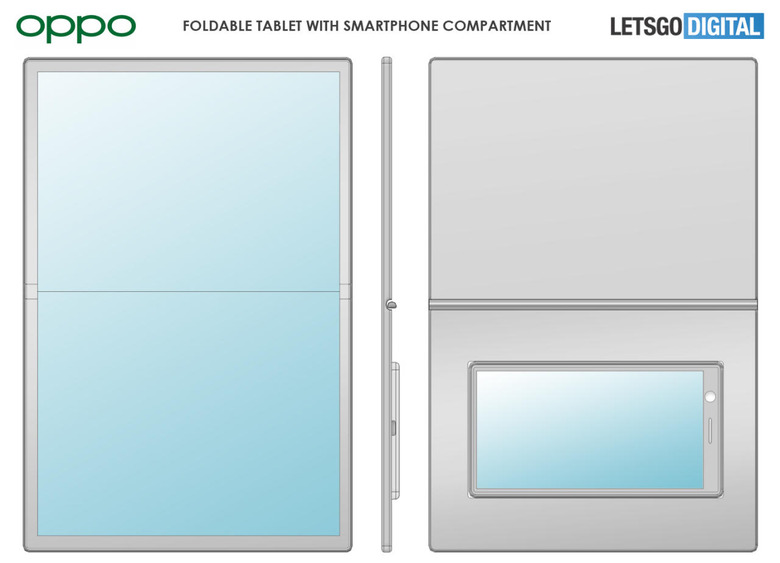 Instead of sliding into the back of the large screen, the patent shows the phone lying inside a recessed cutout only on one half of the tablet. This would, in theory, allow the device to close with phone safely tucked inside, possibly allowing the tablet to still be used with half a screen. In practice, it might be terrible for thermal management. There's also mention of how the large foldable tablet can be used even without the phone but in a very limited capacity.
This Oppo patent has a lot of facets to it, which only increases the likelihood that this won't become a real product any time soon. Still, it's a very interesting idea and Oppo has been known to be rather brave in taking such leaps of faith in the name of innovation.