OnePlus 5T release date, price, specs: That screen boost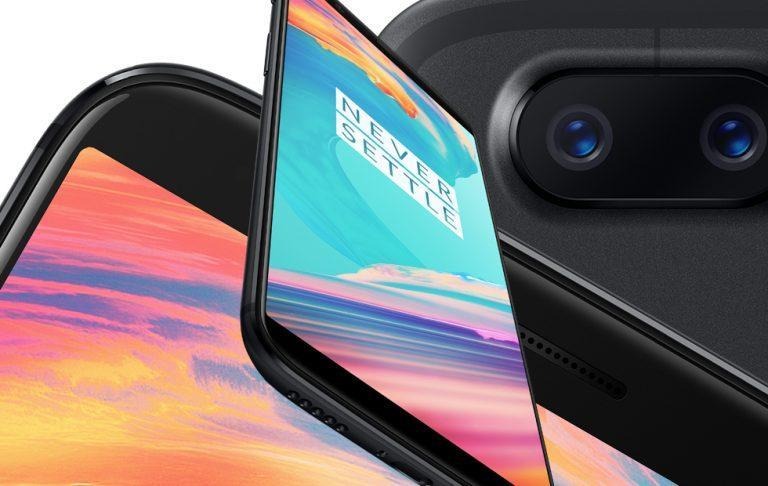 Today the OnePlus 5T was revealed in two editions. Both of these editions work with a Midnight Black exterior, and both are available in both the United States and Europe. The OnePlus 5T's two main versions, thus far, as the 64GB Midnight Black OnePlus 5T, and the 128GB Midnight Black OnePlus 5T, and both will roll with dual-lane storage based on UFS 2.1 for super speedy read/write and app loads.
Display
The OnePlus 5T is the second smartphone the company released in the year 2017. In 2016, OnePlus did something similar, releasing first the OnePlus 3, then the OnePlus 3T later that same year. The OnePlus 5T fits in a footprint very similar to its predecessor, but includes a significantly larger display.
The panel in the OnePlus 5T is a 6-inch Full Optic AMOLED display with an 18:9 aspect ratio, just like its biggest competitors. The PPI remains the same at 401PPI, but we get a slightly larger number of pixels because the display is longer (or taller, however you look at it) – in other words, we've got HD+ instead of just HD, 1080 x 2160 instead of 1080 x 1920.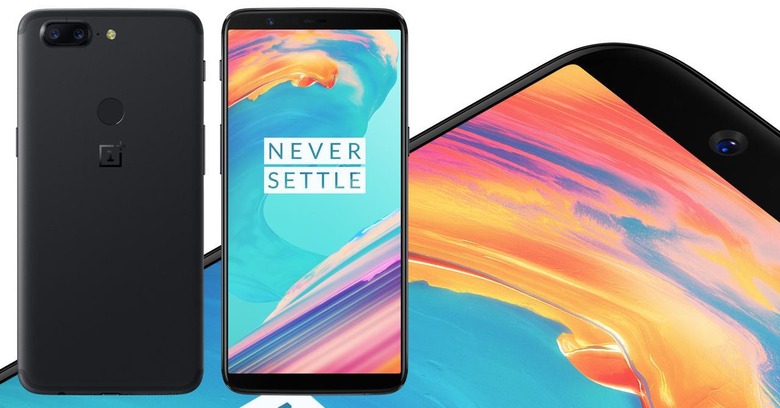 In the device's software, the user will be able to select one of four different screen modes. These include default, sRGB, DCI-P3, and adaptive mode. On that note, also quite similar to its competitors (like Apple, for instance), the OnePlus 5T has a display that can automatically adapt to the light it senses in front of it. OnePlus calls this technology their Sunlight Display.
Unlock
Much like the Google Pixel, the OnePlus 5T has its fingerprint sensor planted on its back. This is different from the OnePlus 5, which retained its front-facing fingerprint sensor up front, just below where the display ends. As the display needs more room this time around, the fingerprint sensor was moved to the back of the device.
OnePlus brings its first Face Unlock system to this new phone as well, using "over 100 identifiers to securely unlock the OnePlus 5T." This system is not equipped with the same sensors as the OnePlus X, by any means – but it will be interesting to compare to the system used on the Galaxy S8.
Camera
The OnePlus 5T changes one of its two main cameras (both back-facing) with regard to the OnePlus 5. This second camera has "a large f/1.7 aperture for superior low light photography," said OnePlus. "With Intelligent Pixel Technology, the OnePlus 5T's secondary camera merges four pixels into one, reducing noise in low-light environments and enhancing clarity."

Also – assuredly not having anything to do with Apple's most recent update to their camera's portrait mode – OnePlus made some improvements to their own camera's portrait mode. They're using new "multi-frame algorithms" this time, algorithms which "compare different frames of the same scene to filter out inconsistencies and improve the overall clarity of portraits."
Additional Specs
The OnePlus 5T works with the same processor as its predecessor, the Qualcomm Snapdragon 835. This processor has an Adreno 540 GPU, and the device comes with up to 8GB of LPDDR4X RAM. This smartphone continues to user OnePlus Dash Charge to charge the phone quickly.
Pricing and Release
This newest OnePlus device comes in 64GB and 128GB iterations, both in Midnight Black. Both of these devices will be available through OnePlus dot net in the United States and in Europe starting on the 21st of November, 2017. Prices start at $499 – that's just a bit higher than the starting price of the OnePlus 5, whose least expensive iteration cost $479.
For the 128GB edition, expect to pay around $60 more – that's closer to $559 – a $20 increase in price over its closest predecessor. There may also be alternate special editions of this device at some point in the future, but none yet have been revealed officially. Stay tuned for our full review, coming up quick!