OneNote drops price; gets apps for IFTTT, Livescribe, more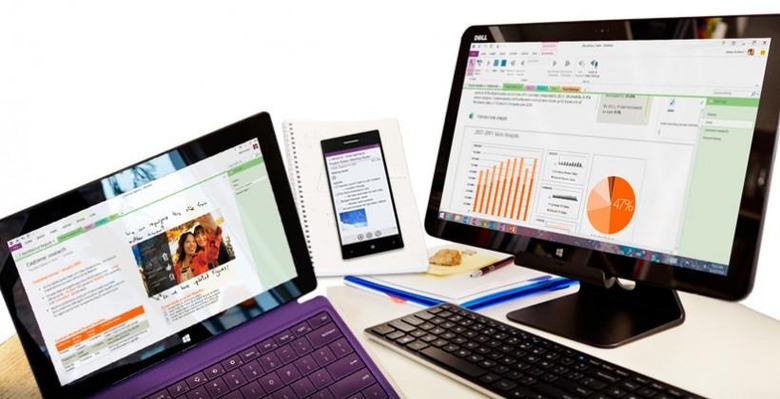 OneNote for Mac isn't the only news out of Microsoft's digital notetaking team, with news that the Evernote-rivaling software is breaking out of the Office suite and going free. Previously bundled in with Office for Windows, the full version of OneNote is now free for users, as Microsoft cranks up its attempt to own the productivity space.
Like Evernote, OneNote offers an easily organized digital notebook for planning travel, work projects, shopping sprees, and anything else. Notes can be tagged and color-coded, with checkboxes for to-do lists, among other things.
In fact, OneNote came long before Evernote did. The first version – dubbed Office OneNote – was released ten years ago as a flagship app for Microsoft's Tablet PC strategy, supporting both handwritten and typed notes, as well as clipped images and more.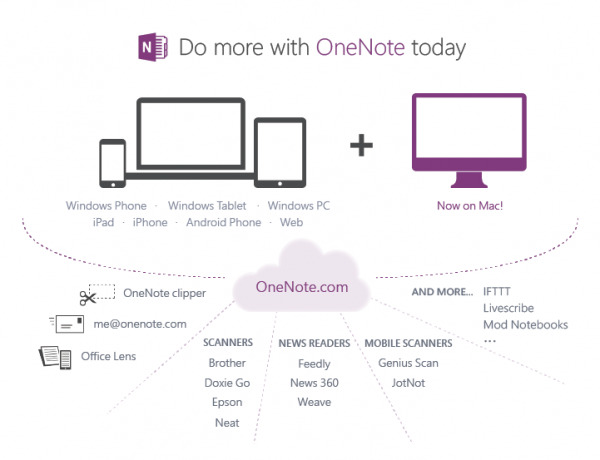 Unfortunately, minimal publicity and a shortage of pen-enabled PCs in the wild meant that, when free alternatives like Evernote arrived with cross-platform support and synchronization, OneNote fell from favor.
Since then, Microsoft has pushed out versions for browser, iPhone, iPad, Android, Windows Phone, and as of today Mac, with OneDrive used to synchronize them all together.
There's also new partner app support today, connecting OneNote with third-party services. Initially, Brother, Doxie Go, Epson, Feedly, Genius Scan, IFTTT, JotNot, Livescribe, Mod Notebook, News360, and Weave have all produced OneNote apps.