Olympus STYLUS 1 compact mini-OMD digital camera specifications leak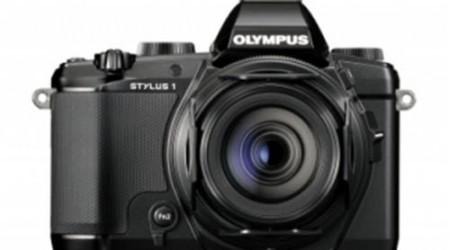 A list of specifications for the anticipated mini-OMD camera Olympus is prepping, the Stylus 1, has been acquired by the folks over at Digicame Info, revealing among other things an 11.2-megapixel back-illuminated CMOS sensor. This isn't the first time this camera has surfaced, but this time around we get a long list of specifications to accompany the images we've already seen surface.
The sensor will measure in at 1/1.7-inches, according to the leak, while the lens is said to be a 28 – 300mm equivalent with f/2.8 throughout the entire zoom range, as well as 12 elements in 10 groups with IS. The lens cap is rumored to be an attached automatic retractable offering, and the shutter speed clocks in at 1/2000 through 60 seconds, providing a wide range for different photography needs.
As far as hardware elements go, the Stylus 1 is said to harbor tilt-able touch-enabled LCD display with 1.04 million pixels, the size of which wasn't stated. This accompanies a 1.44 million dots EVR with an eye sensor, as well as a control ring. The camera measures in at 116.2 x 87 x 56.5mm, hence its designation as a compact offering — the weight is said to be 402 grams with the battery.
All of this is rounded out by its wireless functionality. The Stylus 1 is said to have wireless connectivity for use with a smartphone, possibly allowing the handset to function as a remote and portable display, though that wasn't stated either way. If everything plays out as expected, we should see Olympus announcing this new camera tomorrow, so stay tuned!
SOURCE: Digicame Info