Olympus PEN Pro packing homegrown sensor and integrated EVF?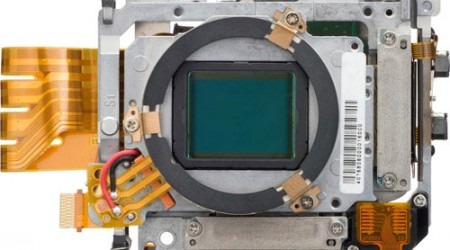 In late March, I mentioned that Olympus had a touchscreen camera that was coming called the PEN Pro. The camera is a micro four-thirds offering and has some other cool features that will make it appealing to people shopping in the category. Today some new rumors about the PEN Pro micro four-thirds digital camera have surfaced that point to it being an interesting device indeed.
The latest rumor claims that Olympus won't be buying some of the shelf image sensor for the PEN Pro. Olympus will supposedly be rolling its own sensor. Previously, the Olympus cameras were restrained by an agreement with Panasonic that held them to second-generation sensors for their micro four-thirds line. Apparently, that agreement is over, at least according to the rumor, because Olympus is said to be making its own sensor. This will be the first micro four-thirds sensor designed by Olympus.
The source of the rumor claims that the sensor will be a low megapixel offering with high dynamic range and better image quality than any other current sensor for micro four-thirds offerings. Another interesting tidbit is that the PEN Pro is tipped to have an electronic viewfinder. Wrap those two features together and if the rumors are true the new PEN Pro will be a very interesting digital camera indeed. The camera is still expected to be officially announced in June.
[via 43rumors]