Olympus Pen E-P2 Micro Four Thirds camera prematurely listed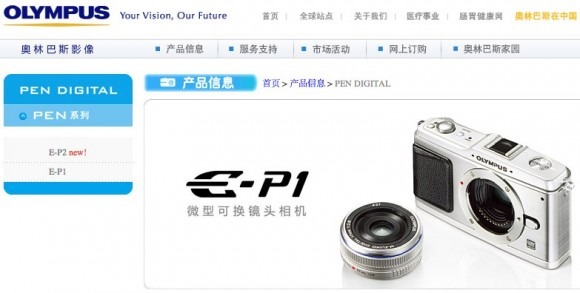 Confirmation of Olympus' second Micro Four Thirds camera, the Pen E-P2, has been spotted over at the company's Chinese site.  While there's no actual product page for the E-P2 – and as such no definitive specifications – it is listed as a new camera under the Pen Digital category.
The E-P2 is the sequel to Olympus' well-received Pen E-P1, which launched back in June.  Notable for its retro styling and compact body, the E-P1 also produced some decent shots, which is also pretty important for a camera.
We're not clear on exactly what the Olympus Pen E-P2 might bring to the table, but previous rumors have suggested a rangefinder.  Our other hope is that the E-P2 comes in a little lower than the E-P1's eye-watering $750.
[via CrunchGear]